Each year the new Full-time MBA class takes part in a 'hustle', where students pitch to win a coveted Vice President (VP) role on the student council. The student council was established to enhance the class's student experience and consists of the President, VP Careers, VP Communications, VP Community, VP Finance, VP Social and VP Sports.
After an exciting afternoon of presentations our new student council was elected. We met them to find out more about who they are what they will be doing throughout their time in Manchester while studying the Full-time MBA.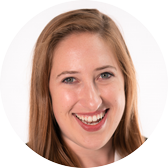 Leah Petr, Knoxville, Tennessee, USA – President
Before starting her MBA, Leah was a brand marketing project manager at Travel Channel in New York; her team produced the commercials and creative marketing content for the networks shows and advertisers. Leah has been appointed President of the council and below she tells us what she wants to achieve from her time.
"My main roles will include liaising with the administration for the programme, coordinating all of our council initiatives and supporting the VPs to make sure they deliver on what we have all promised our class. I want to make sure this MBA programme offers maximum value to our class and future classes, from planning events that helps us grow closer as a cohort to forging stronger connections with potential employers and the community."
Leah went on to tell us about how she is finding Manchester as a city so far, "I really love Manchester's attitude. It's embrace of growth and innovation is really infectious and exciting, particularly for someone looking to rejuvenate their career."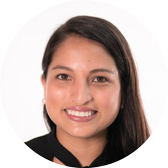 Adriana Ingar, Lima, Peru – VP Communications
Adriana is a passionate marketer with eight years of experience creating and executing insight-driven campaigns, this is why her role as VP Communications is perfect for her.
"In my role as VP communications I am in charge of shouting about our accomplishments as a class to the world. Since we have a very talented group, with an incomparable human quality I would like to be able to create the maximum possible awareness of all our classmates' achievements, I believe they all deserve to be shared. I think it is important to create good internal communication between the class and the school to generate the best possible experience."
We asked Adriana what her favourite part of Manchester is so far, she said, "Right now it is the Christmas Markets, I find them very warm and beautiful. Coming from a country where we have summer in December, I love to feel everything with such a Christmas atmosphere, cold but cosy as it is in the movies."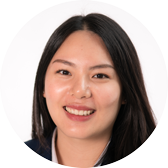 Joy Thanyathon Panyasathikanonth, Thailand – VP Social
"I was working in ExxonMobil in supply chain operations managing domestic and international delivery to customers in Asia Pacific as well as business improvement leveraging new technologies to optimise and automate processes and close gaps in the system."
Joy's role on the student council is VP social, by working in this role Joy is hoping to bring the cohort closer together through memorable events.
Joy told us her favourite part about Manchester so far is how it has taught her to appreciate the little things every day, coming from a country with sunshine all year round that she took for granted, now she appreciates those sunny days even more.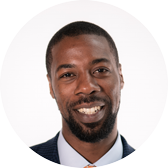 Timeyin Akerele, British/Nigerian, London, VP Sports
Timeyin worked as a business manager in a private medical centre in London for over five years before coming to Manchester for his MBA. He was responsible for operations, sales and marketing. Timeyin also co-founded an online sports arbitrage syndicate where he oversaw business development which involved managing accounts and sourcing new clients.
After gaining the position of VP Sports on the student council, he tells us what he wants to do with the role and what he wants to achieve. "The most visible part of my role is to help set up two large events, one being International Football Challenge in Manchester and the other MBAT in Paris. The role also includes setting up a football game with MBA students from Warwick Business School. However behind the scenes it is also essential for me to encourage classmates to organise and attend training sessions, try out new sports and network with students from business schools at all the various sporting events. I am hoping to break some records at MBAT and win more medals than AMBS have ever won before. Ideally everyone will compete in a sport; we will have great team spirit and loud support. I would also like the sporting events to be a success, especially the social and networking element afterwards, with those attending making fruitful connections."
"I love that people are so friendly, welcoming and helpful in Manchester. From Uber drivers to waiters in restaurants, everyone is always up for a chat. I have made a lot of great friends on the MBA programme and have found that working with class mates towards deadlines is a lot more fun than working alone!"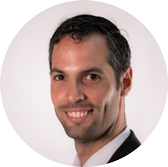 Matias Ricci, Chile – VP Community
Before studying the MBA Matias was working for Pfizer as part of the team marketing oncology products. "I was country brand manager for our franchises of Renal, Breast and Lung cancer, responsible for five products. I had to establish relationships with the main stakeholders, in order to understand the GPs' understanding of and belief in our product and create strategies for the brand."
Matias role within the student council is VP Community; this means he will need to increase awareness of social responsibility and encourage the class of 2020 to participate in community activities. "For me my role on the council definitely revolves around sustainability. I want to transmit community values to the cohort, for everyone to get involved and give back to the community. In order for me to achieve this we need to identify the city of Manchester's pain points, and inspire the cohort to get involved in different areas.
"The city centre of Manchester is very appealing to me, within the city centre there are so many different places and cultures, I really enjoy Albert Square and all the different fairs that migrate through, giving life to the city centre."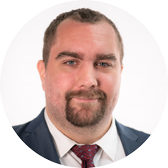 Richard Duffin, UK, VP Careers
Richard is from the UK and had been working for Co-op insurance for over ten years. The latest role he had in the company was senior performance analyst which included elements of project management, leadership, strategic planning and more.
He has taken on the role of VP Careers on the student council, a key role that links the students with the careers team at AMBS. Richard wants to make a positive impact on at least some people in the class. "If I can make that positive impact, whether that be through offering support where it is asked for or even arranging some small change that helps people, then I would have seen my time as VP of Careers as a success."
Manchester has been home for Richard for the last twelve years and he loves the city. "It is such a calm and relaxed city, which mirrors the kind of person that I like to think I am."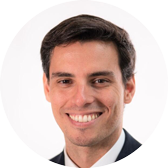 Alvaro Velarde, Peru, VP Finance
Before the MBA, Alvaro worked nine years in business development for leading companies in the aviation and insurance industries, managing and supervising B2B and B2C commercial strategies.
Alvaro is VP finance and promises to use the council's budget in an efficient way to deliver value activities to the cohort.