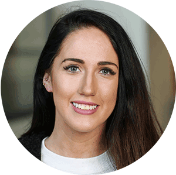 Are you considering moving to the UK to study for your Masters degree? Read about Canadian Alannah Filip's experiences since moving to Manchester to study MSc Organisational Psychology in 2017.
How have you found the differences in teaching/academic study style in the UK compared to Canada?
They are very different. In my undergraduate degree at The University of British Columbia for psychology, the classes were massive with a few hundred each in lecture halls, and the courses were very unpractical in that the exams were mainly multiple choice and short answers so we didn't get enough opportunity to apply ourselves. There was minimal statistical analysis involved and no dissertation required so I felt like my whole undergrad was random psychology electives and that was it.
The UK feels more academic and really assesses critical thinking and problem-solving skills and requires conducting our own studies and analyses. It was definitely a big transition getting used to academia again.
How did you fund your studies in the UK?
I funded my undergrad with Canadian student loans and expected it to be the same for postgrad but I didn't get enough funding, so I have funded part of my tuition with Canadian student loans, and have privately funded the rest.
Can you tell us one thing you really miss about Canada and one thing you've discovered you really like about the UK?
I miss the food in Canada! One thing I enjoy about the UK is being somewhere with so much history and culture (and very close to other countries in Europe).
Have you come across any odd Manchester or British phrases? Which is your favourite?
I knew this one from before because I have met a lot of British people travelling but they always say "Are you alright?" or "What you saying". Some people in the north say 'us' instead of 'me' when they are talking about themselves and end sentences with the word 'like' and say 'lads' and 'lass' a lot.
Have you visited any other places in the UK since you arrived? Did one stand out in particular?
So far I have been to London but I have been there many times over the years, and then Liverpool which I really liked and Sheffield. I hope to go to Leeds, Newcastle, Bath, York, Cambridge and Oxford at some point!
Read more about MSc Organisational Psychology >>