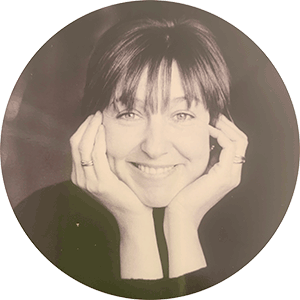 Cath Kidston, Founder of Cath Kidston Ltd shared her secrets of success as part of the Entrepreneurs@Manchester speaker series run online by the Masood Entrepreneurship Centre (MEC), part of Alliance Manchester Business School.
Cath Kidston - known globally as 'The Queen of Prints' - joined MEC Director Lynn Sheppard in an open conversation and talked candidly about her entrepreneurial journey, from starting out with one small shop in 1993 to conquering the market with her unique and colourful prints, that we all know and love today. She opened up about the challenges she has faced and the lessons she has learnt along the way.
"Follow your curiosity", was Cath's top tip to those wanting to start their own business and, "Do something because you enjoy it, and be passionate about what you do", she added.
Cath offered some useful insights into her journey, and shared with the audience some key learnings she had inherited as well as some pointers for success:
you learn most things through mistakes, take two steps forward and expect one step back
bring great people into the business; know your strengths and what skill sets that you need to bring in
business is like a football team - people bring in different skills and you build a sense of camaraderie working towards a shared goal
give yourself credit for your innate sense of what's right for your business - be confident.
Towards the end of the event, Lynn asked Cath what advice she would give to her younger self. Cath replied, "to not be frightened to take a risk – it's not the end of the world if it doesn't work out".
Cath Kidston was speaking as part of the Entrepreneurs@Manchester speaker series organised by Masood Entrepreneurship Centre.
Watch a recording of the event >>
The next event on Thursday, 12 November showcases Manchester-based social entrepreneurs. Find out more and register your interest >>