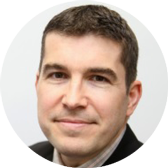 Duncan Shaw, Professor of Operational Research and Critical Systems, has been honoured by the British Standards Institute (BSI) for his work around producing guidelines for organisations and communities in the wake of the pandemic.
He won two Standards Maker awards at the special 2020 BSI Standards Awards which were created to recognise individuals and organisations that have made great contributions to standards/standards guidance, or have used a voluntary standard(s) in new and unprecedented ways, specifically to support the UK's response to Covid-19.
Professor Shaw received one award for the role he played in the development of BSI Flex 45005 (Safe Working during the Covid-19 pandemic) which outlines general guidelines for organisations, while the other was for his efforts in supporting local and national government responses to the pandemic using standards he wrote on community resilience.
'Tireless' efforts
Announcing the winners, the BSI said Professor Shaw was selected in recognition of his "tireless efforts" to identify and make relevant standards available to all during the pandemic. It said he organised and chaired webinars and groups for the Cabinet Office and local partners which were accessible and focused on resilience and recovery, including covering practices from BS ISO 22395 (Supporting vulnerable people in an emergency) and BS ISO 22319 (Planning the involvement of spontaneous volunteers).
It said: "Duncan was instrumental in developing both standards and also brought together local and global government emergency planners, resilience officers, and those who will plan and implement the recovery from Covid-19."
It added that Alliance MBS's Manchester Briefing on Covid-19 has also produced a wealth of invaluable information and was used as the basis of a newly approved international standard ISO 22392 (Community Resilience – Recovery) which Duncan proposed.
Said Professor Shaw: "Alliance MBS has constantly supported my development of standards to share lessons on building community resilience across the globe. So many countries have adopted these standards which is very pleasing. Our Recovery and Renewal team are looking forward to using the insights we have developed through The Manchester Briefing to develop the next standard (ISO22393) on 'Recovery and Renewal'."
The awards are the BSI's most prestigious awards for standards-makers and an important way of celebrating the benefits of using standards.