The annual Stock Market Challenge, hosted by Alliance MBS, enables students from local high schools to gain an insight into the exciting world of live trading. The event aims to both increase their understanding of business and economics, and put their mathematics to the test.
The event, unfortunately, did not take place last year as a result of the Covid-19 pandemic. But, this year, the Stock Market Challenge was back and took place successfully online for the first time on Wednesday 28th April. Alliance Manchester Business School once again facilitated and supported the event in partnership with Global Investor Simulations.
Seventeen schools from across the North West took part in the online challenge, including teams from Stretford Grammar, The East Manchester Academy and Hollingworth Academy. In total, 80 Year 10 pupils participated, competing in a live dealing room.
Over the past few months, teams from the participating schools had been preparing for their day on the stock market using the online Global Investor Simulations resource. On the day of the challenge, a team of undergraduate Alliance MBS student ambassadors were on hand to support the students and answer their questions about university life and their studies. The event plays an important part in the School's widening participating outreach and access work in the local community.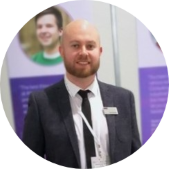 Denis Buckley, Marketing and Recruitment Co-ordinator at Alliance Manchester Business School, said: "The Stock Market Challenge event is a fantastic way for young people to build their understanding of the business world, while developing their skills and having fun. The initiative gives pupils the opportunity to apply their learning at school to a highly realistic financial context in a university setting that will inspire them and give them the confidence to go on to higher education."
Teams had to navigate their way through fast-moving, constantly changing market conditions with the aim of maximising their investment opportunities. The students were also challenged to think about the importance of researching company news to help make informed investment decisions. Working together, students developed key skills such as team working, problem-solving, critical thinking, analysing information and communication. Each investment team was tasked with managing a fund of shares with the team with the highest value fund at the close of trading scooping first place. The team from Burnage Academy were this year's winners of the Stock Market Challenge for North West schools.
Farhan Ahmed, Maths teacher at Burnage Academy, said: "Our students really enjoyed taking part as everything was so realistic and it gave them a chance to put what they've learnt in Maths and Business Studies into action. They could see how prices were affected by the news and also the decisions they made. The trading environment was fast-paced and challenged them to work as a team. It was intense, but exciting."