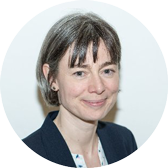 Alliance MBS Research Fellow Dr Marianne Sensier gave evidence earlier this month to a Treasury Committee on the economic impact of Covid-19.
The online hearing looked at the UK economy's prospects for growth in the wake of the pandemic, and specifically at how different regions of the UK will recover from the shock. In particular it discussed whether the Chancellor should be looking at different policy measures to boost consumption, investment and employment in the Spring 2021 Budget, and also at what measures could be most effective as part of the country's recovery.
The Office for Budget Responsibility has forecast that the UK economy will return to pre-crisis level by 2022. However it predicts long term scarring to the economy equivalent to £1,400 for each adult in Britain, reflected by continued weakness in productivity and lower business investment.
Resilience
Dr Sensier, whose research over many years has looked at the resilience of different UK regions to shocks such as the global financial crisis, said that if anything there is now even less resilience in poorer UK regions after a decade of austerity and the loss of public sector jobs.
"There were already quite extreme inequalities across the UK and Covid-19 has only deepened these inequalities. For instance, mortality rates from Covid-19 in the most deprived areas of the UK are more than double rates in the least deprived areas."
She told the hearing that particular sectors hard hit by the pandemic would also continue to need government support well into next year. She said that a number of industries which rely on social consumption, such as hospitality, and travel and tourism, are going to take a long time to come back, despite the roll-out of vaccines. "I would like to see the job support scheme extended into a training scheme, offering employers subsidies to retrain workers to increase their productivity."
Levelling-up
The Committee also discussed how a government £4bn levelling-up fund to support towns and communities with regeneration projects will be distributed, and also at the impact of Brexit and its effect on different regions and sectors.
Also giving evidence to the hearing were: Karen Ward, Managing Director, Chief Market Strategist for EMEA, JP Morgan Asset Management; Professor Jagjit Chadha, Director, National Institute of Economic and Social Research; and Paul Johnson, Director, Institute for Fiscal Studies.
You can watch a full recording of the committee here.
Dr Sensier also recently took part in a debate on levelling up at this year's Bristol Festival of Economics. During a panel discussion with Torsten Bell from the Resolution Foundation and Raquel Ortega-Argilés from the University of Birmingham, she discussed what levelling up means in practice, and how it should be implemented. You can find more details and a recording of that debate here.