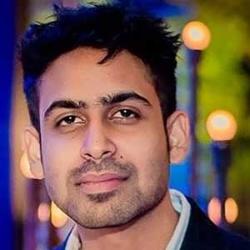 Why did you choose to study this Masters course at Alliance MBS?
I was specifically looking for a 1-year masters course that gave hands-on experience and insight into innovation management. The University of Manchester's programme seemed to stand out due to the practical experiences surrounding the course. The University's thriving start-up ecosystem and its position as a leader in terms of Graphene innovation made it a crystal clear choice."
What were the top 3 highlights of your programme?
1) Discussions with leaders of companies who are at the forefront of world innovation e.g. Amazon, Fujifilm etc.
2) Working with a funded start-up.
3) The overall experience of Manchester with the football, bars, and the multicultural environment.
What have you been doing since graduation?
I am currently working as Global Sourcing Manager at 3D Hubs. 3D Hubs is Europe's largest digital manufacturing platform with manufacturing in 140 countries and 36,000+ clients. The artificial intelligence algorithms at 3D Hubs are predicted by Forbes to be strategically as important as Googles search algorithms. (Source: Forbes)
How has your time at Alliance Manchester Business School helped you in your current role?
Insights into the world of fast-growing organisations and working with multiple teams from various backgrounds equipped me to work in dynamic and multicultural companies such as 3D Hubs. My thesis revolved around automotive component suppliers who I know work with on a daily basis.
What advice would you give to those considering studying Innovation Management and Entrepreneurship?
Apply before seats fill up!
Read about the MSc Innovation Management and Entrepreneurship course >>