This represents an increase of 15 places year-on-year.
The annual ranking of the world's best full-time MBAs also places Alliance Manchester Business School (AMBS) 4th in the UK and 10th in Europe.
The rankings are representative of AMBS improving in 10 of the 20 categories assessed by the Financial Times. This includes a 20-place increase in the career progress of AMBS' alumni, with the School being ranked 11th worldwide in this category, up from 31st in 2020. This is calculated according to changes in the level of seniority and size of company alumni are working in now, compared to before undertaking their MBA.
The ranking for the School's Careers Service also improved by 17 places to 19th overall.
AMBS also retained its position as the highest-ranked school in the UK for Corporate Social Responsibility (CSR), which recognises the proportion of teaching hours from core courses dedicated to CSR, ethics, social and environmental issues.
There were also improvements in alumni recommendations, international faculty, international course experience and research ranking.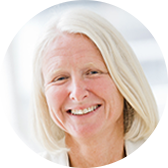 Professor Fiona Devine, Head of Alliance Manchester Business School, said: "Over the last 12 months we have all experienced significant and unprecedented change, been presented with new challenges to overcome and tested in ways that we have never experienced before. What today's rankings represent is the resilience of our MBA students and forge a pathway in their respective careers. This is something they should be immensely proud of and I would like to congratulate them on their hard work and commitment and thank all of my colleagues at AMBS who have facilitated their success.
"We are very proud to be one of the UK's leading business schools and will continue to invest in our research and teaching to ensure that we can best support our students both now and in the future."
This year more 100 schools took part in the global rankings and were surveyed by the Financial Times, alongside alumni who completed their MBA three years ago (Class of 2017).
Current student and NHS doctor Caroline Charlton also features in an article published by the FT, which examines MBA application trends during the pandemic.