Alliance Manchester Business School (AMBS) is partnering with national tax charity TaxAid to provide North West residents on low incomes with tax assistance and support, as part of the first student-run clinic of its kind in the UK.
A team of eight AMBS students will be given comprehensive training to support qualified tax professionals at the North West Tax Clinic (NWTC) in providing guidance and information for North West residents on low incomes, who are facing a tax problem they have been unable to resolve with HMRC.
From February, the student team will manage a dedicated telephone helpline and will gather relevant background information to share with the team of tax professionals. The clinic operates on Tuesdays, Wednesdays and Fridays from 10am-4pm.
Launched in January 2020, the clinic – which provides free, expert and confidential advice on a range of tax issues – is also supported by the University of Central Lancashire (UCLan) and Lancaster University, and has already had a positive impact on the North West region, having saved in excess of £15,000 for local residents on low incomes since it was launched.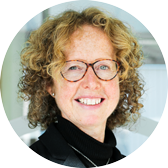 Wendy Wild, Senior Lecturer in Accounting at Alliance Manchester Business School, said: "The NWTC is a brilliant initiative, and has already had a huge impact on many people across the North West struggling with tax issues, so it's a privilege to be partnering with the team. Our students are dedicated to making a difference in the local community, and it's fantastic they are able to support such an important cause."
Valerie Boggs, CEO of TaxAid, commented: "Tax can be a daunting issue and our helpline receives high volumes of calls, so the work our team does in providing guidance and reassurance to vulnerable taxpayers on issues like self-assessment tax returns, Pay as You Earn (PAYE) queries, and appeals, is vital. Alliance Manchester Business School is home to some of the greatest talent in the UK and worldwide, and it's great to have the students on board to support the team.