Did you know that you can recruit our MSc Business Analysis and Strategic Management students to work on a project to solve a current business issue?
Each summer, our talented Master's students provide constructive analysis and consultancy to businesses, from start-ups to large multinationals. They apply their learning to real business issues and make recommendations for success as part of a project that counts towards their final degree grade. All this is offered on a full-time no-cost basis to clients and provides invaluable work experience to our students.
Contact the Postgraduate Careers Service to find out more >>
Read about the experiences of two past clients who have worked with our students…
Paul Woods, Managing Director, Proactive Despatch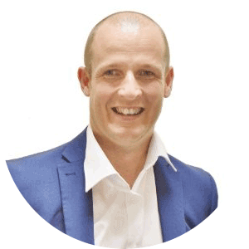 "We were approached by Alliance Manchester Business School to see if we were interested in giving one of their students a business project to undertake on our behalf. At the time were about to undertake a research project to source new IT systems to make us more competitive, so the timing could not have been better.
"At interview stage it was very apparent that the candidates were bright, polite and eloquent, and from the interviews we could not decide between two very credible candidates. After some thought I realised that they would both bring different skills to the project and complement each other, so I asked if I could work with them both.
"It proved to be a great decision. They listened to our project brief, asked great questions, challenged our thoughts and were diligent in their approach. They researched thoroughly and reported back professionally and on time with their results.
"The project outcome was exactly as we anticipated and saved us many hours of research. Most importantly we had the opportunity to work with great people who were passionate about our project. They represented themselves and the School in a really positive way and based on these two people we would certainly talk to the School again about future projects.
"I think this is a great way of introducing bright, challenging people into your business, and I would have no hesitation in recommending this programme."
Joe Taylor, Co-Founder of Real Handful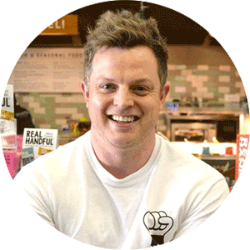 "We're a food business based in Greater Manchester that is focused on making naturally nutritious snacking more tasty and fun. We started trading in 2016 and our snack ranges for adults and kids are now sold across the UK in a mixture of supermarkets, railway stations, offices, health food stores and online.
"In 2018 we worked with a group of students from Alliance Manchester Business School who took on a project to help us understand the opportunity for our business in international markets. The students started by assessing the global snacking market and used this data, and an understanding of our operations, to make recommendations on the top six countries we should consider.
"Once this stage had been completed the students then focused on the North American market and provided a full project plan for launching a snacks business into the US. This included understanding the legal and competitor landscape, to making specific recommendations of the flavours American consumers love and even which city we should open offices in.
"This project has been of huge value. With our business growing in the UK we can now look with confidence to the significant opportunities that international expansion presents and we have a great plan that's ready to go."
Contact the Postgraduate Careers Service to find out more >>
Read about the MSc Business Analysis and Strategic Management course >>