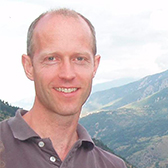 A leading expert on employment studies has been appointed Head of the Research Department at the Geneva-based International Labour Organisation (ILO), a UN agency.
Damian Grimshaw, Professor of Employment Studies at Alliance MBS, took up the high profile role in Switzerland at the start of February, describing it as a "fantastic opportunity".
His links with the ILO stretch back more than a decade, during which time he has produced research papers, contributed to several ILO books, delivered training workshops and provided peer reviews of ILO reports.
Said Prof Grimshaw: "I have always greatly enjoyed working with the ILO. It has a superb collaborative culture, an admirable knowledge base through its global technical teams, and it embodies the challenge of meeting diverse interest groups through its tripartite structure of trade unions, employers and government. The work in Geneva brings all this together, providing expert advice and striving to improve labour standards around the world."
As Head of Research he will head up a 60-strong team and among the various publications he will be responsible for is the World Employment and Social Outlook report.
Ambitions
He said one of his key objectives was to support the ILO in having a stronger policy impact in developing countries and building upon its collaborative links.
"The ILO has a leading role to play in helping to tackle the scourge of informal employment and inequalities. In the West we take it for granted that we all have salaried jobs but this is actually a rarity in the developing world where this is a huge issue. However the West can also learn from developing countries too. For instance there are some very interesting co-operative ventures going on right now across the developing world which merit further research."
Such trends come amid the backdrop of a rapidly changing world of work where more informal and precarious patterns of employment have become the norm in many developed nations too, a subject that Prof Grimshaw has written extensively about in recent years.
Centenary
He added that this was a particularly exciting time to be joining the ILO ahead of its centenary in 2019. In particular the ILO has appointed a Global Commission on the Future of Work which will produce an independent report next year on how to achieve a future of work that provides decent and sustainable work opportunities for all. "This is a very exciting programme of activities and I am looking forward to playing an integral role."
The Commission is chaired by the Swedish Prime Minister and the President of Mauritius and includes many other distinguished people, including Oxfam's Executive Director, Russia's Deputy PM for Social Affairs, and the Managing Director of the World Economic Forum.
In the meantime Prof Grimshaw, who is on a two-year secondment to the ILO, insisted he would be keeping his strong links with the newly founded Work and Equalities Institute at AMBS, writing a book on precarious work, and also staying involved with the Institute's Just Work in Greater Manchester agenda.