With semester two having ended and the dissertation begun, our student bloggers have reflected on what daily life as an AMBS master's student involves and how this daily routine altered in a lockdown world.
Jacob Roberts, current MSc International Business and Management student, and Danielle Wei Ling, current MSc Organisational Psychology student, share how they managed their workload and made the most of life in Manchester as a master's student, before having to adapt to studying remotely: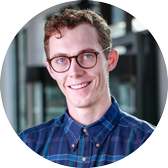 Jacob Roberts, MSc International Business and Management, Class of 2020: Now that classes are officially over, I thought it would be a good time to reflect on the daily occurrences that happened while I was still on campus. A day in the life so to speak.
Monday Morning: I wake up around 8 am and walk to the nearest coffee shop which is only a three-minute walk from where I live. If you happen to live in the city, that is about the farthest you will ever have to walk to get to a coffee shop. Foundation Coffee is a great place to get a morning drink or snack; there aren't too many people out yet and I have my choice of several chic booths and lounge areas. After sitting down, I review my day, check the news, and read over a case study I've been assigned. Then by 9:40 I'm up and walking to school.
Like most days, it's raining, but not too much. The rain is awkwardly sideways so an umbrella doesn't do much good. I put my hood over my head and make the 13-minute walk to my first lecture of the day. I have the timing down to a science at this point. I get to class about five minutes early, say hello to a few classmates and do my best to stay focused for the next two hours.
Thursday Afternoon: I've finished my lectures for the day, had a quick lunch at the cafeteria in the business school, and now it's time for a couple hours of study. I've found some great places in the business school on the fourth floor to focus without distractions. Now I'm reading over a research article and highlighting the parts that may be useful in an essay I need to write in a few weeks. Most assigned reading are either case studies or business articles. I don't mind at all. It beats lugging around textbooks.
Next is a seminar. We meet in a group of 20 or so with our seminar leader who is now a PhD student and did our same program a few years ago. We go over one of our case studies together, making suggestions on what things the business did well and where we may have done differently, trying to apply the latest theory we've been reading. Seminar is over in 50 minutes and it's time to get away from studying for a bit.
I catch a bus down to the Armitage Centre for basketball training, passing through busy Curry Mile. Sometimes I walk or jog because it's just as fast as the bus, but it's raining today. Basketball goes great. It's nice to catch up with students from other cultures and studies and get a workout in.
Friday Night: The week is over. My studies can be put on the shelf for a day. We meet up for some curry or dim sum in China town and enjoy the moment until catching up on studying begins on Saturday morning.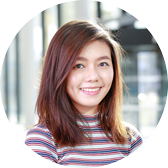 Danielle Wei Ling, MSc Organisational Psychology, Class of 2020: Looking back to reminisce on this year, I have nothing but fond memories in my life as an AMBS student. For my course, we have lessons only on Mondays and Tuesdays from 10am to 5pm. On those days, I typically attend classes and head home right after to make a home cooked meal with my flatmates.
On a more eventful day, I start my day by doing some exercises in my room and then making some breakfast and coffee. Then, I spend a few hours revising the coursework for the week, work on any assignments, and read papers to prepare for the next class. Later in the afternoon, I spend some time in the city centre with some friends at a café, as well as running errands and grabbing anything on my shopping list, such as groceries. In the evening, I prepare dinner with my flatmates and sometimes invite our friends over for a get-together. If there is an event that night, we will go for a night out together and grab some drinks to end the day.
Coming back to Singapore, I have had to readjust my lifestyle and I definitely miss the social support I used to have being surrounded by friends and course mates. A typical day of mine at the moment would be to watch podcasts of online lectures, self-study for exams, and work on assignments. It definitely requires a lot of self-discipline to do online learning as there is no physical presence of a class and studying is left entirely up to individuals.
I have learnt to adapt by getting on video calls with my course mates so that we can all motivate one another and clarify any questions one of us may have. There is a vast difference in life right now that I believe all of us are experiencing, but it is important that we remain positive and make the most out of what we have, instead of being beaten down by the circumstances. Despite the various lockdown measures, it can be helpful to take in some fresh air while shopping for essentials and go out for exercises safely every now and then.
Read more from our student bloggers >>