Wednesday, 1 March 2023
Women Leading in Business with Elise Wilson
This month we will hear from Councillor Elise Wilson, Leader of the Labour Group on Stockport Council, and business owner.
Event Time

1 Mar 10:00 - 1 Mar 12:00
Event Location

Alliance Manchester Business School (online also available)
Event Type
Looking to make new connections and speak with other inspiring and aspiring business people?
Brush up on your people skills and join us for the networking event of the month! At this event you can speak to like-minded business women, discuss your ideas, share your knowledge and your expertise. Come along either in-person or online to make new connections in an informal setting.
This month we will hear from Councillor Elise Wilson, owner of Littlewoods Butchers and Leader of the Labour Group on Stockport Council.
Elise Wilson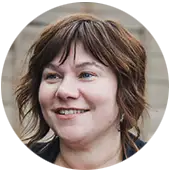 Elise has run Littlewoods Butchers in Heaton Chapel, Stockport, along with her husband since 2018. Established in 1964, the business has served as apprentice butchers and continue to train their apprentices in house today in the practice of artisan butchery.
Born and raised in Stockport, Elise is married with three children. She was elected as a Labour Councillor in 2014 and Leader of the controlling Labour Group on Stockport Council in 2019 and appointed the Economic Lead for Greater Manchester. In this role she focused on GM's economic recovery, building upon Local Industrial Strategy, as the region contended with the covid pandemic, post-Brexit fallout and addressing climate change. Additionally, Elise served as Vice Chair of the Local Enterprise Partnership, has led on the new GM Economic Vision, a plan for innovation, green growth and addressing inequalities, and is a strong advocate for good employment and championing the GM Good Employment Charter.
Elise also sits on the LGA City-region board, where she champions devolution, and on Stockport's Mayoral Development Corporation board. Previously Elise was the Greater Manchester Digital City region lead, launching the Greater Manchester Digital Blueprint.
Hosted by MBA alumna Claire-Marie Boggiano, Lurig Change & Development.