Wednesday, 16 June 2021
Women Leading in Business in partnership with WIN Manchester
Women Leading in Business is partnering with WIN Manchester for their annual conference, which this year has the theme Leading With Courage.
Event Time

16 Jun 09:30 - 16 Jun 11:30
Event Location

Online
Event Type
Women Leading in Business is partnering with WIN Manchester for their annual conference, which this year has the theme Leading With Courage.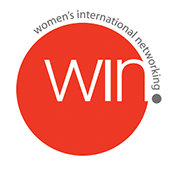 WIN (Women's International Networking) has an incredible community of women in Manchester, who each year run an inspiring event with local leaders, global talent and inspirational entrepreneurs.
Hosted by Claire-Marie Boggiano, Lurig Change & Development, the event will be opened by Professor Fiona Devine, Head of Alliance Manchester Business School, and include talks from three keynote speakers, along with opportunities for networking.
The event will also feature two short performances from opera singer Dr Kerry Firth and social entrepreneur and musician Doug Manuel.
Speakers:
Professor Fiona Devine, CBE, Head of Alliance Manchester Business School & Professor of Sociology at The University of Manchester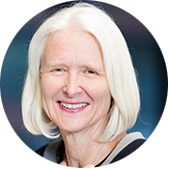 Fiona Devine is Head of Alliance Manchester Business School and Professor of Sociology at The University of Manchester. Prior to Manchester she worked at the University of Liverpool, the Policy Studies Institute, and the former Department of Employment in London. She studied Sociology and Government as an undergraduate at the University of Essex where she also completed an MA and PhD. Fiona's research interests are in the related fields of social stratification and mobility, work and employment, and politics and participation. Much of her research has been funded by grants from the Economic and Social Research Council (ESRC) and the Leverhulme Trust. She was elected a Fellow of the Academy of Social Sciences (FAcSS) in 2011 and a Fellow of the Royal Society of Arts, Manufactures & Commerce (FRSA). Fiona is a companion of the Chartered Management Institute (CMI). She was elected onto the Assembly of the Greater Manchester Chamber of Commerce in 2015. She was awarded an OBE in 2010 and CBE in 2019 for services to social sciences.
Nazir Afzal OBE, International Adviser on Rule of Law & Former Chief Prosecutor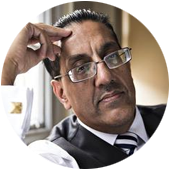 Nazir Afzal OBE, was Chief Crown Prosecutor for NW England and formerly Director in London. Most recently, he was Chief Executive of the country's Police & Crime Commissioners. During a 24 year career, has prosecuted some of the most high profile cases in the country, advised on many other and led nationally on several legal topics including Violence against Women & Girls, child sexual abuse, and honour based violence. He had responsibility for more than 100,000 other prosecutions each year. His prosecutions of the so called Rochdale grooming gang, BBC presenter Stuart Hall and hundreds of others were ground-breaking and has helped change the landscape of child protection. He is on the European Union and Council of Europe list of expert speakers and he assists the UN on rule of law. Nazir gives a considerable amount of time to charitable work and is trustee & Patron of several NGOs. The award-winning BBC Film "Three Girls" was based on his case & featured Ace Bhatti playing him.
Kristin Engvig, CEO & Founder, WIN & WIN Conference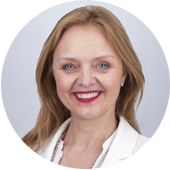 A pioneer and thought leader in the field of creativity, feminine and authentic leadership. She embraces global responsibility through innovative leadership experiences and personal speaking engagements to inspire women worldwide to become agents of possibility. She was named among Diversity Global Magazine's Top 10 Influential Women in Global Diversity and received the International Alliance of Women Award. She has dedicated the past 23 years to women's leadership and organizational change in order to inspire others to create a world where business flourishes and societies thrive. She created WIN in 97' to bring alive a vision of a more feminine, global and sustainable way at work, in communities and life'. 22000 individuals and hundreds of companies have attended WIN's live meetings, expanding worldwide. In her early career she worked for big companies such as JP Morgan, Citibank and Innovation Norway, EU and an as international strategy and marketing Consultant. A business economist (BI, Oslo) with an MBA (Milan's Bocconi).
Lucy Danger, CEO, EMERGE
Lucy has skilfully driven the EMERGE Group from its inception as a voluntary pressure group in 1996. EMERGE has a unique position as a leading Social Enterprise and recognised, trusted provider of commercial waste and recycling services across the Greater Manchester city-region. As a key partner of FareShare, EMERGE runs the Greater Manchester operation and Lucy has received praise for her insights into the challenges and opportunities facing the charity in its growth over the past 5 years, not least from a social enterprise expert practitioner perspective. Lucy is passionate about the sustainability and the environmental agenda. She is a member and supporter of Lancashire and Cheshire Wildlife Trusts and Friends of the Earth.
Host:
Claire-Marie Boggiano, Director & Coach, Lurig Change & Development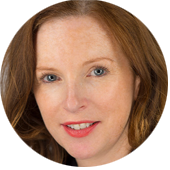 Claire-Marie is a Chartered Engineer holding an MBA from Alliance Manchester Business School. Her early career was in Financial Services & she established her own Business Change & People Development business in 2003, Lurig Ltd. Claire-Marie works with blue chip clients such as Rolls-Royce, AstraZeneca, BASF, the NHS & GMCA. She also works with smaller high growth companies and provides coaching & mentoring to individuals making personal transitions in the corporate arena and to entrepreneurs. She has extensive experience of coaching executives and business professionals through complex change. Claire-Marie founded and hosted the Institute of Directors Women Director's Forum for the IoD North West. Claire-Marie has been part of the WIN experience since 2007, as a participant, forum speaker, moderator and coach. She is delighted the third WIN Manchester has been able to go ahead online this year. Demonstrating once again what a courageous and pioneering spirit the whole WIN family has.