Wednesday, 13 July 2022
Women Leading in Business July 2022
Join us for a special Women Leading in Business event to visit EMERGE Recycling and FareShare Greater Manchester, with CEO Lucy Danger.
Event Time

13 Jul 10:45 - 13 Jul 13:00
Event Location

Emerge 3Rs Maynard House & A36 (Touch Wood) New Smithfield Market Main entrance, set back off Ashton Old Road Openshaw, Manchester, M11 2WJ
Event Type
Women Leading in Business is a monthly networking event for like-minded business women, hosted by MBA alumna Claire-Marie Boggiano, Lurig Change & Development. This month's event will be held in person, at EMERGE Recycling and FareShare Greater Manchester.
EMERGE
EMERGE is an environmental charity with 'sister' community benefit company. The latter runs EMERGE Recycling, offering comprehensive waste recycling services including confidential shredding and IT reuse services. It also runs Touch Wood, collecting redundant timber and repurposing it for sale to the public and upcycled products.
EMERGE has a unique position as a leading Social Enterprise and recognised, trusted provider of commercial waste and recycling services across the Greater Manchester city-region. As a key partner of the FareShare UK Network,, EMERGE runs the Greater Manchester operation, taking surplus food and redistributing it to community groups, hostels, schools, etc, across the city region, East Cheshire and High Peak areas. They run a volunteering and employability programme supporting a wide range of types of volunteers, including retired people, students, job seekers, those on long term sick as well as corporate volunteers.
Lucy Danger, CEO, EMERGE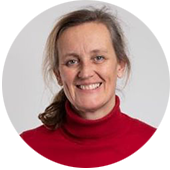 Lucy was named among Diversity Global Magazine's Top 10 Influential Women in Global Diversity and received the International Alliance of Women Award. She has dedicated the past 24 years to women's leadership and organisational change in order to inspire others to create a world where business flourishes and societies thrive. In her early career she worked for big companies such as JP Morgan, Citibank and Innovation Norway, EU and an as international strategy and marketing Consultant. She is a business economist (BI, Oslo) with an MBA (Milan's Bocconi).
Lucy is passionate about the sustainability and the environmental agenda. She is a member and supporter of Lancashire and Cheshire Wildlife Trusts and Friends of the Earth.
WLiB Visit
We will meet at HQ at New Smithfield Market, Openshaw, Manchester, at 10:45am for an 11:00am start. Directions will be sent with the joining instructions. We will have a tour of the various activities at the depot, with a brief overview on the move. We will then return to a meeting room for a Q&A which will cover topics including challenges, opportunities, being a female leader in the world of waste, and more, over lunch.
Please note that places are limited to maximum of 15 people on a first-come-first-served basis. If you are unable to join us after you have registered please let us know so that we can make the place available to others.