Wednesday, 11 March 2020
Women Leading in Business - WLiB - Susanna Lawson
We will hear from Susanna Lawson, CEO/Co-Founder - Onefile Ltd
Event Time

11 Mar 09:30 - 11 Mar 11:00
Event Location

Alliance Manchester Business School, Booth Street West, M15 6PB
Event Type
Hosted by Claire-Marie Boggiano
Looking to make new connections and meet other inspiring and aspiring business people?
Brush up on your people skills and come join us for the networking event of the month! Meet like-minded business women for an amazing event in Manchester. Discuss your ideas, share your knowledge and your expertise. Bring along your business cards and make new connections in an informal setting.
We will hear from Susanna Lawson, CEO/Co-Founder - Onefile Ltd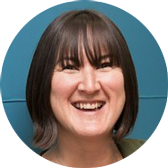 Susanna started her career as a psychology graduate from the University of Manchester, and went on to work with adults with learning difficulties in the NHS. Susanna then had to complete a NVQ in care to prove her practical competencies – and her involvement in vocational training began. After completing her NVQ levels 2 and 3, she soon moved up the ranks, and was appointed the National Contract Manager for an independent training provider, responsible for over 1,000 apprentices across the UK.
Throughout her journey she witnessed huge inefficiencies at every stage of the sector, and decided with her partner to build a technology solution: OneFile.
OneFile has developed from a back bedroom start up into the leading eportfolio software in the education sector. Since 2012, OneFile has grown from 19 to over 75 staff and revenue has increased by over 400% with over a million users.OneFile received a Queens Award for Innovation in 2017, SaaS Business of the Year and CIPD People Management in 2019. Susanna was awarded the 2019 Outstanding Achievement award at the EVAs in September.Susanna is a mum of 2 – Che who is 9 and Seren who is 5.