Thursday, 7 February 2019
The Annual Grigor McClelland Lecture: Steve Murrells, Co-op Group CEO
Ethical trade: challenges and opportunities for the future
Event Time

7 Feb 17:15 - 7 Feb 19:30
Event Location

Alliance Manchester Business School
Event Type
Following recent noise around workers' rights, 'fast fashion' and environmental sustainability, ethical trade is quickly climbing up the business agenda. We've most recently seen the fashion giant Primark under the spotlight as it was asked to justify its business model and increasingly low prices.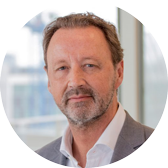 From leading the Co-op's Food business to overseeing a number of retail acquisitions, as well as encouraging business leaders to tackle the scourge of modern slavery, Steve Murrells, Co-op Group CEO, shares his views on ethical trade and supply chains.
Talking through his experiences on campaigning to address issues close to the hearts of the Co-op's members, Steve will explore the challenges retailers face when it comes to ethical trade, as well as identify opportunities for the future.