Wednesday, 7 November 2018
Teddy Chester lecture: Martin McKee, Professor of European Public Health
Evidence and policy in a world of fake news
Event Time

7 Nov 17:30 - 7 Nov 19:30
Event Location

Crowne Plaza Hotel Manchester - Oxford Road
The term 'fake news' is widely scrutinised today yet it still affects all aspects of our society, and the healthcare sector is no exception.
Martin McKee, Professor of European Public Health at the London School of Hygiene, explores the origins of 'fake news' and traces examples of this phenomenon from the French Revolution to today's Trump/Brexit-era.
With the rapid spread of disinformation – information purposely created to deceive people – Professor McKee also looks at the role social media plays in propagating this disinformation and asks why the public is so susceptible to it. The lecture will look at several case studies where effective healthcare has been delayed or prevented as a result, taking the outbreak of Measles as an example.
'Misinformation', 'disinformation' and 'fake news' are all terms that are used interchangeably but Professor McKee argues that it's time for the government to abandon the term 'fake news' and, instead, help the public to better understand the distinction between these terms.
McKee shares his advice and suggests communication methods to adopt to overcome these obstacles in the healthcare arena.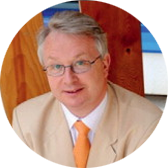 Martin McKee is Professor of European Public Health at the London School of Hygiene and Tropical Medicine where he founded the European Centre on Health of Societies in Transition (ECOHOST), a WHO Collaborating Centre. He is also Research Director of the European Observatory on Health Systems and Policies and Past President of the European Public Health Association. He trained in medicine and public health and has written extensively on health and health policy, with a particular focus on countries undergoing political and social transition.
This annual lecture marks the contribution of Teddy Chester, who was the first professor of social administration at the University of Manchester. From his appointment in the early 1950s, to his retirement in the 1970s he was an influential pioneer in management development, using evidence and research with policy makers, and working with clinical leaders. He was involved in founding and leading the NHS Graduate Training Scheme, and in founding Manchester Business School.
There is no charge to attend this event, but places at the lecture are limited and booking is strongly advised.