Thursday, 27 April 2023
Taking SMEs seriously: social responsibility for the 99%
In this Grigor McClelland lecture we will hear from Laura Spence, Professor of Business Ethics at Royal Holloway, University of London and Visiting Academic at University of Oxford.
Event Time

27 Apr 17:00 - 27 Apr 18:30
Event Location

Alliance Manchester Business School (online also available)
Event Type
This year's annual Grigor McClelland lecture will be given by Laura Spence, Professor of Business Ethics at Royal Holloway, University of London and Visiting Academic at University of Oxford.
Taking SMEs seriously: social responsibility for the 99%
While the social responsibility agenda has been incorporated with varying degrees of success into business discourse, it remains largely one dimensional, focusing on large firm self-reporting on social responsibility as a proxy for responsible practice. Often overlooked in the discussion are the small and medium sized enterprises (SMEs) which constitute the vast majority of the business landscape, and which are different in almost all respects from their larger counterparts, though a famously heterogeneous group. This has important implications for social responsibility, and what needs to be done if the agenda is to be taken seriously.
In this lecture, Laura Spence will share research on ethics, social responsibility, and sustainability in SMEs which points to the need for a redrawing of our approach in scholarship, education, practice, and policy support. In short, without understanding SMEs, we cannot meaningfully understand business social responsibility, nor properly appreciate the place of business in society.
Laura Spence
Laura J. Spence is Professor of Business Ethics at Royal Holloway, University of London. At the University of Oxford she is International Research Fellow, Centre for Corporate Reputation and Visiting Fellow, Kellogg College. She has published widely on business ethics, sustainability, and corporate social responsibility in journals such as Accounting, Organisations and Society, Journal of Management Studies, Human Relations, and Business Ethics Quarterly. Laura is consulting editor for the Journal of Business Ethics. She served on the UK's 2021 Research Excellence Framework Subpanel for Business and Management. Since 2022 she has been Senior Policy Advisor on Small and Medium Sized Enterprise Engagement for the United Nations Global Compact.
Laura's presentation will be followed by a panel discussion.
Panel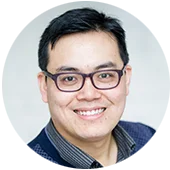 Hongwei He, Professor of Marketing and School Director for Social Responsibility, Alliance Manchester Business School, The University of Manchester.
Hongwei He is Chair Professor of Marketing and School Director for Social Responsibility (a member of the School's Senior Leadership Team) at Alliance Manchester Business School, The University of Manchester; and a Senior Associate Editor for Journal of Business Research, acting as Editor-in-Chief for a number of tracks incl. Business Ethics and CSR, Strategic Management, OB/HRM. He served as an Associate Editor for Group & Organization Management in the past. Professor He's main research areas are Business Ethics and Corporate Social Responsibility, Branding, Consumer Psychology and Organizational Behaviour (mainly from identity, emotion, and moral perspective), and Leadership.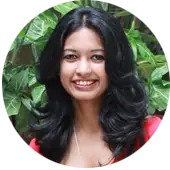 Aarti Krishnan, Lecturer in Sustainability and Innovation, The University of Manchester
Aarti Krishnan is a developmental economist, working at the nexus of environment, trade and development. Her areas of expertise include value chain analysis, green growth, agricultural transformation, innovation and knowledge systems, digitalisation and regional development. She was a Research Associate at the University of Manchester, evaluating the role of sustainability standards, environmental innovations and corporate social responsibility in agricultural and light manufacturing sectors. She has worked as a Senior Research Officer at the Overseas Development Institute, researching a range of topics to support governments from designing skill development finance funds, the intrinsic linkages between migration, technology and the SDGs and promoting the inclusion of micro and small enterprises into value chains and special economic zones in East Africa.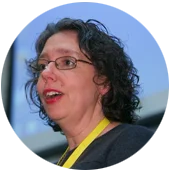 Julia Rouse, Professor of Entrepreneurship, Head of the Sylvia Pankhurst Gender Research Centre, Manchester Metropolitan University.
Professor Julia Rouse founded the Centre for Decent Work and Productivity and the Sylvia Pankhurst Gender and Diversity Research Centre at Manchester Metropolitan University. She has developed the methodology of Engaged-Activist Scholarship and enjoys engaging with practice to shape good work in self-employment/entrepreneurship and for workers in small and larger firms. Currently, Julia is the Director of the Good Employment Learning Lab, an ESRC-funded project that is pioneering effective methods of developing the people management skills of line managers. Working across the social housing sector in Greater Manchester, Julia is leading the BOOST programme that is experimenting with how to change organisational culture so that ethnic minority leadership can emerge and thrive. During the Covid19 crisis, Julia research and campaigned for better policy for the self-employed and she is now helping to lead a conversation on policy for 'Good Self-Employment'. Julia has internationally recognised expertise on maternity management in small firms and in self-employment and on new venture creation theory and policy.
Facilitator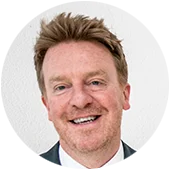 Ken McPhail, Professor of Accounting, Incoming Head of School, Alliance Manchester Business School, The University of Manchester.
Ken joined the University of Manchester from Melbourne in 2014 in the role of Vice Dean of Social Responsibility in the Faculty of Humanities. From 2017 to 2021, Ken was Director of Research, and Deputy Head of AMBS where he led the business school's 2021 Research Excellence Framework (REF) submission and was involved in bringing the £32 million ESRC Productivity Institute to Manchester.His research focusses around the symbiosis of financial and ethical success in business, addressing the role of accounting in helping business be successful in generating profits for shareholders as well as contributing value for the environment and society.
There will be refreshments served with the opportunity for networking before the lecture from 4:15pm.
Grigor McClelland lecture series
The Grigor McClelland lecture series was introduced in our 50th Anniversary year in 2015 in honour of the School's founding Director, Professor Grigor McClelland. During his twelve years as Director and Professor of Business Administration at Manchester Business School, Grigor shaped management and education for the next generation. He was a strong advocate of the principle that business cannot be divorced from society and that managers should be ethical and socially responsible.
Our previous guest speakers for this lecture series, include Co-op Group's CEO Steve Murrells; Sir George Bain, former Chair of the Low Pay Commission which introduced the Minimum Wage in 1998; Craig Bennett, Chief Executive of Friends of the Earth; Torsten Bell, Director of the Resolution Foundation, Anna Dixon, Chief Executive of Ageing Better, Martin Wolf, Chief Economics Commentator at the Financial Times and Diane Coyle, Bennett Professor of Public Policy at the University of Cambridge. All have based the core themes of their lectures on this principle.
Find out more about the lecture series here.