Wednesday, 3 February 2021
Original Thinking Webinar - Ethical Vanities: The Promise and Pitfalls of Social Responsibility
This Original Thinking Webinar will be hosted by Alliance MBS' Timothy Devinney, who will explore whether we can have corporate social responsibility without other forms of social responsibility
Event Time

3 Feb 16:30 - 3 Feb 17:30
Event Location

Online
Event Type
Our Original Thinking webinar series showcases some of the world-leading research from colleagues at Alliance MBS.
The belief that corporations have social charter to operate goes back many decades. This has, for better or worse, been encapsulated in more recent discussions of the social responsibility of corporations and can be seen operational in the environmental and social positioning of companies. However, despite the promise of corporate social responsibility (CSR) the evidence that it 'matters' materially is open to question.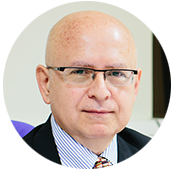 In this talk, Timothy Devinney, Professor of International Business at Alliance MBS, goes over 20 years of his own work on the topic and addresses the question of whether we can have CSR without other forms of social responsibility that are reflected in the behaviour of consumers, investors, managers, and employees.
He takes this a step further by also addressing the question of whether our failure to deal with larger social issues, such as climate change, are really a failure of Individual Social Responsibility.
The webinar will be facilitated by Professor Giana Eckhardt, Professor of Marketing at King's College London.