Wednesday, 11 November 2020
Original Thinking Webinar - How to Influence People's Feelings
This Original Thinking Webinar will be hosted by Alliance MBS's Karen Niven who will discuss how we influence people's feelings
Event Time

11 Nov 16:00 - 11 Nov 17:00
Event Location

Online
Event Type
Our Original Thinking webinar series showcases some of the world-leading research from colleagues at Alliance MBS.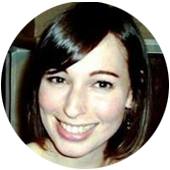 This episode will be hosted by Karen Niven, Professor of Organisational Psychology at Alliance MBS.
How to influence people's feelings
How do we connect with others around us and build strong working relationships? How do we boost morale and motivation or stimulate people to fight for social justice?
In this webinar, Karen will argue that the key to achieving these goals is shaping other people's feelings. She will provide an overview of her research programme on this topic of 'interpersonal emotion regulation', considering how and why we strategically influence the feelings of those around us and the effects of doing so on people's working lives.