Wednesday, 20 January 2021
Original Thinking Webinar - Applying Psychology at Work: From Heat-stressed Pilots to the Job Demands of Veterinarians
This Original Thinking Webinar will be hosted by Alliance MBS' Elinor O'Connor, who will be discussing how psychology can be applied at work.
Event Time

20 Jan 16:30 - 20 Jan 17:30
Event Location

Online
Event Type
Our Original Thinking webinar series showcases some of the world-leading research from colleagues at Alliance MBS.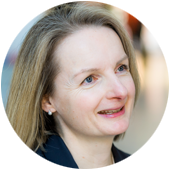 This episode will be hosted by Elinor O'Connor, Professor of Occupational Psychology at Alliance MBS, who will discuss how Psychology can help us to understand and manage the impact of a range of work demands on workers' performance and well-being.
Elinor is currently the Director of Teaching and Learning at AMBS, and is a member of the School's Senior Leadership Team. Her interests in the field of work psychology focus on occupational stress and its management, and her work includes research with the University of Manchester's School of Pharmacy on occupational stress and error in community pharmacists. More recently, Elinor has been conducting a programme of applied research on work-related stress and well-being in veterinarians, an occupational group that experiences poor psychological health.
The discussion will be facilitated by Alliance MBS' Professor David Holman.