Wednesday, 3 March 2021
Original Thinking Webinar - Bart van Ark
This Original Thinking Webinar will be hosted by Alliance MBS's Bart van Ark.
Event Time

3 Mar 16:30 - 3 Mar 16:30
Event Location

Online
Event Type
Our Original Thinking webinar series showcases some of the world-leading research from colleagues at Alliance MBS.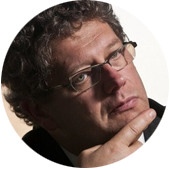 This episode will be hosted by Bart van Ark, Professor of Productivity Studies & Director of the Productivity Institute at Alliance MBS.