Most organisations are in a constant state of flux and their interests and priorities are constantly evolving. Recognising this, this masterclass will give participants a general introduction to some strategic operations management topics and challenges.
The session will provide an understanding of the strategic significance of operations management. It will also discuss some key concepts that will help you to identify, capture, and deliver great ideas to successfully drive effective operations management throughout an organisation.
Participants will be introduced to some of the major elements of producing goods and services in today's organisations through the effective use of operations management. Optimise your operations to maximise stakeholder value and transform your operations to increase efficiency, creating an environment of excellence.
This session will also look at some strategic approaches that can help an operation to integrate the delivery of excellent customer experience, boost financial performance, and establish the operations function as a formidable competitive weapon.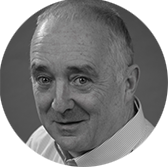 This masterclass will be delivered by Paul Taaffe. Taaffe is the founder and lead consultant with Taaffe & Associates; a company that primarily offers advice, expertise and specialist skills concerned with leading transformation programmes in both public and private organisations.
With vast practical experience gained from more than 30 years of working in the telecommunications sector, he can bring particular skills and experience to the examination of production and service systems to determine the major design choices necessary to generate superior operating efficiencies.
Taaffe is also a Visiting Fellow and Tutor on the Global MBA. He designs and delivers Operations and Project Management MBA courses for a number of colleges and universities in Ireland, the United Kingdom and other centres around the world.