Wednesday, 9 November 2022
MBA Experience Event
We are delighted to be hosting an MBA open evening and look forward to welcoming you at our state-of-the-art campus in Manchester. Our experience events are the perfect way to get a unique insight into our MBA programmes, meet our marketing team and academic staff and get your admission questions answered.
Event Time

9 Nov 18:30 - 9 Nov 20:00
Event Location

Alliance Manchester Business School The University of Manchester Booth Street West | Manchester M15 6PB
Event Type
At our next event, join one of the school's leading academics, Paul Taaffe, for a sample MBA lecture and experience the feel of an MBA classroom.
"Beyond Competitive Advantage: Formulating and Executing Operations Strategy"
The Covid-19 pandemic has brought unprecedented challenges with many organisations now finding themselves in a constant state of flux with their interests and priorities constantly evolving in increasingly uncertain environments. Recognising this, the focus of this masterclass will be to give participants a general introduction to some strategic operations management principles and challenges that should be of interest to leaders and aspiring leaders alike.
Please be aware that during this event we may take photographs or video film for publicity purposes. These images may appear in our printed publications, on our website, or for use in news media. Please advise us on the day if you do not wish to give consent so our team can ensure you are not included in any photo/videography that may be taking place.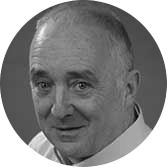 Paul Taaffe is the founder and lead consultant with Taaffe & Associates; a company that primarily offers advice, expertise and specialist skills concerned with leading transformation programmes in organisations. With vast practical experience gained from more than 30 years working in the telecommunications sector, Paul Taaffe, is also a Visiting Fellow and Tutor on the Global MBA programme at Alliance Manchester Business School, responsible for the design and delivery of Operations and Project Management MBA courses.