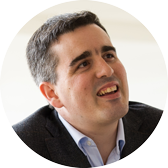 This masterclass will explore interdependence and competitive strategy and introduce insights from an economics perspective. It will also include a brief MBA programmes overview and the chance for you to ask Xavier your questions.
As the Director of MBA programmes, Xavier is responsible for the strategic direction of MBA programmes and the development and delivery of transnational education at Alliance Manchester Business School.
Xavier has contributed to our MBA programmes since 2003, first in an academic capacity, teaching Economics of Strategy and supervising final projects and, since 2012, as Associate Director. Xavier took up the role of Director of MBA in 2018. Join Xavier and our MBA recruitment team online for this highly interactive session!