Monday, 13 November 2023
Leading in the NHS - Make Your Own Type of Music
Annual Teddy Chester lecture with Sarah-Jane Marsh, National Director of Urgent & Emergency Care, Deputy Chief Operating Officer, NHS England
Event Time

13 Nov 17:30 - 13 Nov 18:30
Event Location

Alliance Manchester Business School (online also available)
Sarah-Jane Marsh, National Director of Urgent and Emergency Care, Deputy Chief Operating Officer, NHS England, will give this year's annual Teddy Chester lecture.
As an alumnus of the NHS Graduate Management Training Scheme and experienced NHS Chief Executive, Sarah-Jane Marsh will reflect on how she has used her management and leadership learning and development throughout her career.
Sarah-Jane will explore potential changes that are needed in NHS management and leadership and identify how educators and researchers can support future learning and development.
She will discuss the importance of management regulation, share information on future commissions and describe how she feels education providers can be at the forefront of establishing professional standards and fit-for-purpose education for future NHS managers and leaders.
Sarah-Jane Marsh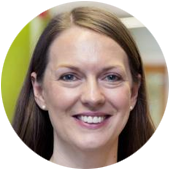 Sarah-Jane Marsh is the National Director of Urgent and Emergency Care and Deputy Chief Operating Officer of NHS England.
Previously she was Chief Executive of Birmingham Children's Hospital for over 13 years, achieving an Outstanding CQC rating, before integrating with Birmingham Women's in 2017 to create Birmingham Women's and Children's, the first such organisation in Europe.
In 2020, in response to the Covid-19 Pandemic, Sarah-Jane was asked to become Director of Testing at the newly formed NHS Test and Trace and during 2021 she Chaired the National Health and Social Care Discharge Taskforce.
Sarah-Jane has also led the NHS England Maternity Transformation Programme, the NHS England Children and Young People's Transformation Programme, and the Genomics England Newborn Screening Programme.
In 2022 Sarah-Jane received a CBE for her services to leadership in the NHS and a honorary professorship from the University of Birmingham in recognition of her contribution to science and research.
Her passions are exceeding the expectations of patients and citizens, whilst supporting leaders from all backgrounds to achieve their full potential.
Teddy Chester lecture
This annual lecture marks the contribution of Teddy Chester, who was the first professor of social administration at the University of Manchester.
From his appointment in the early 1950s, to his retirement in the 1970s he was an influential pioneer in management development, using evidence and research with policy makers, and working with clinical leaders. He was involved in founding and leading the NHS Graduate Training Scheme, and in founding Manchester Business School.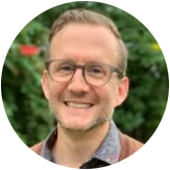 This event will be facilitated by Simon Moralee, Senior Lecturer in Healthcare Management, Alliance MBS.
There will be refreshments served with the opportunity for networking before the lecture for those attending in person at Alliance MBS.