Friday, 12 October 2018
Infrastructure development in Brazil and the UK: a comparative approach
Join Alliance Manchester Business School and Siemens Brazil President and CEO, André Clark to discuss the UK and Brazil's approaches to infrastructure development
Event Time

12 Oct 09:00 - 12 Oct 10:30
Event Location

Executive Education Centre, Alliance Manchester Business School
Event Type
Join Alliance Manchester Business School and Siemens Brazil President and CEO, André Clark to discuss the UK and Brazil's approaches to infrastructure development.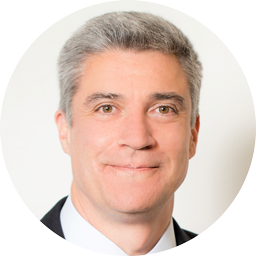 André Clark was born in São Paulo. His career began in the Pulp & Paper industry in 1995. He has 17 years of experience in Energy, Oil & Gas, Manufacturing, Logistics and Infrastructure areas. He was CEO of Acciona for Brazil, Bolivia, Uruguay and Paraguay until 2016. SInce November 2017 André has been the President and CEO of Siemens Brazil.
He holds a Bachelor's Degree in Chemical Engineering from Escola Politécnica of Universidade de São Paulo (USP) and an MBA in Finance and Operations Management from New York University, Stern School of Business. With an active role in several associations and entities from different business segments, he is present in the most important discussions about Brazil.