Tuesday, 22 October 2019
Entrepreneurs@Manchester with John Murphy, Founder of Interbrand
Join us to hear from John Murphy, founder of the world's first branding consultancy, Interbrand.
Event Time

22 Oct 16:00 - 22 Oct 17:30
Event Location

Alliance Manchester Business School, Booth Street West, Manchester, M15 6PB
Event Type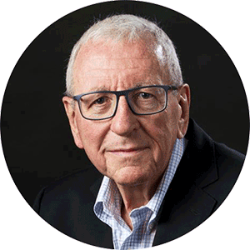 As a pioneer of brand valuation, John is the creator of brands, with Interbrand naming many familiar household names, including HobNobs, Homebase, Gala Bingo, and Mondeo.
After selling Interbrand in 1994, John bought Plymouth Gin. At the time of the acquisition, the distillery was producing 3000 cases of gin a year, but after John's repackaging and PR campaign, sales increased to 150,000 cases by 2003.
Come and join us, as John talks through his fascinating career, giving a delightful warts-and-all account of when things went well and when things didn't run quite so smoothly.
About Entrepreneurs@Manchester
Entrepreneurs@Manchester, hosted by the Masood Enterprise Centre, invites the UK's leading entrepreneurs to The University of Manchester to share their insights and talk candidly about their highs, lows, and lessons learned. These are real stories from those who have done it - from initial concept through to enterprise.
Thanks to our partner - A2E Industries - for sponsoring this event, students gain valuable insight into the role of entrepreneurs in the world of business and the impact that they could have in the 21st-century society.