Tuesday, 12 November 2019
Entrepreneurs@Manchester with Jo Fairley, co-founder of Green & Black's
Join us to hear from Jo, co-founder of a chocolate brand that's now approaching £100 million a year.
Event Time

12 Nov 16:00 - 12 Nov 17:30
Event Location

Alliance Manchester Business School, Room G.003, Booth Street West, Manchester, M15 6PB
Event Type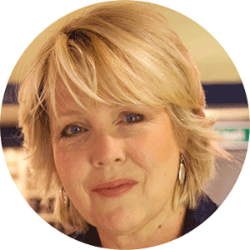 Leading entrepreneur and award-winning journalist, Jo Fairley, alongside her entrepreneur husband, set out to market the world's first organic chocolate, deciding on 'green' to represent their environmental ethos and 'black' to reflect particularly high-quality cocoa beans.
Jo was among the first to highlight the social responsibility of food producers, leading the way in fairtrade. Green & Black's immediately picked up awards for entrepreneurial and ethical achievement, and the fortunes of the Maya Indians in Belize who grow the cocoa have been transformed. Green & Black's ethics have also now rippled up through parent organisation Mondolez, inspiring the $400 million Cocoa Life project in West Africa.

Come and join us, as Jo talks about her rollercoaster journey as a co-founder and the determination needed, alongside the risks involved, in building a business. Demonstrating the power of branding, hear how a business can be both ethical and highly successful, and why you should never underestimate the intelligence of the consumer.

About Entrepreneurs@Manchester

Entrepreneurs@Manchester, hosted by the Masood Enterprise Centre, invites the UK's leading entrepreneurs to The University of Manchester to share their insights and talk candidly about their highs, lows, and lessons learned. These are real stories from those who have done it - from initial concept through to enterprise.

Thanks to our partner - A2E Industries - for sponsoring this event, students gain valuable insight into the role of entrepreneurs in the world of business and the impact that they could have in the 21st-century society.