Thursday, 15 October 2020
Entrepreneurs@Manchester with Cath Kidston
Cath Kidston, Founder of Cath Kidston Limited, is the next guest for the Masood Entrepreneurship Centre's speaker series. The Entrepreneurs@Manchester speaker series invites the UK's leading entrepreneurs to The University of Manchester to share their insights and talk candidly about their highs, lows, and lessons learned. These are real stories from those who have done it - from initial concept through to enterprise.
Event Time

15 Oct 16:00 - 15 Oct 17:00
Event Location

Online event
Event Type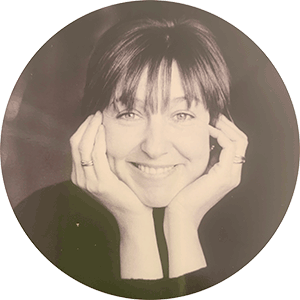 Cath Kidston is known to the world as "The Queen of Print". From a background in interior design and styling, she founded her eponymous brand in 1993. Its unique confection of colourful print and product made Cath's business one of the few truly original and influential brands to emerge from the nineties.
Cath can be credited with kick-starting the trend for modern vintage. A visionary, Cath has consistently been ahead of her time. She unquestionably paved the way for huge lifestyle trends such as glamping, by creating a cult range of printed tents emblazoned with her designs. She was the first to transform tech into decorative objects by applying her iconic patterns to mobile phones with mass appeal. Cath also led the sewing, making and craft renaissance not only in the UK but across the globe, where in Japan her products and personality reached cult status.
Starting with one small shop in 1993, Cath built Cath Kidston Ltd into the global brand that it is today, with some 170 stores and a multi-channel business worldwide. A year after stepping down from the Cath Kidston Group when it had a market value of £250m, Cath founded a new solo venture, Joy of Print, a creative design studio, in 2017. The studio designs print for global retailers and also collaborates with artisan manufacturers using their in-house Joy of Print patterns. Recent collaborations include a collection of papers for lampshade manufacturer Rosi de Ruig and ranges for Uniqlo clothing.
Cath is a trustee of the charity Fine Cell Work and is also involved with a number of small start-up businesses. She has written lifestyle books, the most recent being 'A Place Called Home', which came out in Spring 2020, published by Pavilion Books.
Join this online event and hear from Cath as she discusses her journey as an entrepreneur, giving an insight into life as a successful businesswoman.