Friday, 1 December 2023
Changes in working patterns and practices and productivity in North West firms
A panel event from the North West Productivity Forum, as part of National Productivity Week.
Event Time

1 Dec 12:00 - 1 Dec 13:00
Event Location

Alliance Manchester Business School (online also available)
Event Type
The pandemic has accelerated a shift towards new forms of hybrid working and the adoption of associated digital technologies, but the hybrid working trend is playing out differently in different sectors, different cities and towns, and between larger and smaller organisations.
Meanwhile there are increasing calls for a move towards a four-day working week.
New forms of working, mediated by digital technologies, affect the relationship between leaders, managers and other workers and have implications for health and wellbeing. Not all leaders or managers are comfortable with an increased level of remote working, and the job design and management challenges of hybrid or remote working will be different for different roles and in different sectors. However, in an economy with 1 million job vacancies, employers may have little option but to consider how to respond to calls for more flexible working.

Assuming the demand from some employees for increased flexibility, opportunities for remote and hybrid working and even a four-day working week is sustained or grows, how should companies respond? How can they maximise the benefits to productivity of new forms of working whilst minimising the potential downside? What are the implications of new forms of working for the productivity of companies in the North West economy?

This panel event, organised by the North West Productivity Forum, will explore these issues.
Speakers
Barry Leahey MBE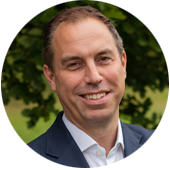 Barry Leahey MBE is President and CEO of Cumbria-based Playdale and Chair of the NW Regional Productivity Forum. A turnaround specialist, he is a member of the Dean's advisory board, an honorary professorial fellow and previous Entrepreneur in Residence (EiR) at Lancaster University Management School, chair of the business advisory board for the University of Cumbria, Charity Liaison Officer for the World Traders Livery company and Patron of Lancashire Teaching Hospital Children's appeal charity.
Jill Rubery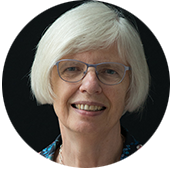 Jill Rubery has worked at Manchester since 1989, first at the Manchester School of Management at UMIST and since 2004 in Alliance Manchester Business School. She is the Executive Director of the Work and Equalities Institute at Alliance Manchester Business School. Jill's research interests are in comparative employment systems with a particular focus on gender. She has researched and published widely on topics such as labour market regulation policies, minimum wages; new forms of work and flexibility; women's employment and women's pay; employers' working-time policies; and international comparative employment systems.
Lou Cordwell OBE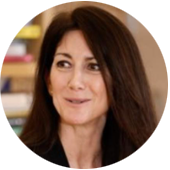 Lou Cordwell OBE is Chair of the Greater Manchester Business Board (former GM LEP). Lou began her career working for WPP before founding Manchester-based digital design studio, magneticNorth (mN). In 2021, mN merged with Fluxx, to create the UK's leading design and innovation consultancy, Magnetic, where Lou continues to be involved as Chief Creative Officer. Lou is now also Director of ID Manchester, leading the team in the creation of Europe's most ambitious Innovation District project. Alongside the day job, she is an active angel investor, with a particular focus on female tech founders.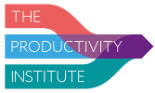 This event is part of National Productivity Week hosted by The Productivity Institute.
There will be lunch served with the opportunity for networking after the lecture for those attending in person at Alliance MBS.