Here comes the final episode of my Master's course here. In my last blog, I just want to wrap up what I've been through these past months. I still remember the day when our programme director welcomed us and told us that the course will be intense, and in fact, it really was. The learning curve is steep and I feel like I am learning something new every single day, not only academically but also personally. It is surely a life-changing experience.
So far, June was the busiest time for me. No more classes and exams simply did not mean that I would have plenty of time to enjoy the sunshine. As an A&F student, we had an opportunity to join a week full of trading simulation organised by Amplify after the exams. Although it was exhausting, I really enjoyed the session as it widened our knowledge on how working in an investment bank could be. We got the experience to switch roles between the buy and sell-side of the market. What I miss the most from the session is the moment when we had to ask our other classmates, who acted as the opposite side of the transaction, to deal with us and accept our bid; the problem was, everybody in the room was literally doing the same thing at the same time, so you can imagine how chaotic (but fun) it was.
Our dissertation has also officially started. We only have 2.5 months to finish our research, in my opinion, this summer will be a restless period for most of us. We have to keep a good balance between the obligation to work on our dissertation in the library and the desire to reward ourselves a nice break under the sunshine. Life is indeed a matter of choice, isn't it?
June marks not only the start of the holiday period for students but also for our lovely city! There were lots of huge annual events held in Manchester this month. At the beginning of June, I went to Parklife, one of the biggest music festivals in the UK with world-class line ups such as Khalid, Lauv, Major Lazer, and many more. It was held in Heaton Park, a beautiful municipal park located 5 miles north of the city centre. Although it was raining the whole day (what can you expect from the weather here anyway), it could not stop us from the excitement of watching our favourite artists perform on the stage. Let me share some useful tips of attending this kind of festival: bring enough cash as most of the food stalls do not accept card (and the cash machines will charge you quite a fee) and a raincoat, just in case if the weather forecast is unreliable (which DID happen to me).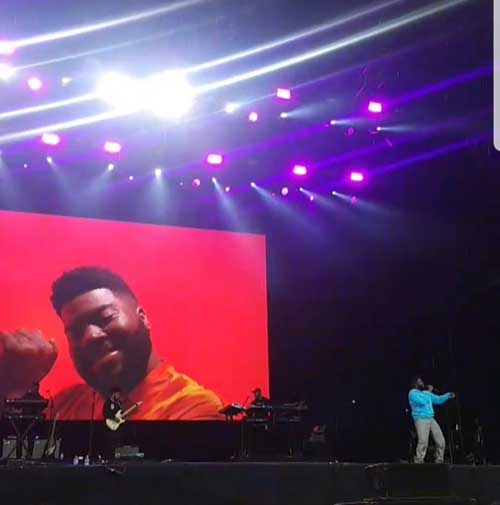 Another annual event that is worth visiting is Manchester Day. It is a free celebration event for everyone, including children. As this year was the tenth edition of the event, it was certainly more attractive than ever before. Wanting to have more involvement in this celebration, in addition to the preparation workshop I mentioned in my last month's blog, I also volunteered for the day. I distributed the leaflets and answered a lot of questions from the people. It was a great experience for me to witness how excited the citizens were to rejoice at the joyful celebration. Some of them even came from other nearby cities. There was a fabulous parade that lasted for an hour through the city's main road. Moreover, several music and dance performances were held in three different squares in the city, making it more festive as the centre of interest was not only at one point. For me, it is truly a festival that exhibits Mancunians' creativity and collaboration, because it involves thousands of people from different community groups to make it a successful event. I really love how the city embraces diversity.
To sum up my year here, Manchester has never failed to amaze me with its abundant activities, interesting attractions, and obviously, the people. I have to admit that life here is not always easy, especially for an international student like me. Problems do come, but one thing for sure, they will eventually go. Despite the fact that it is not the prettiest city with breathtaking views, you'll fall in love with the city and I am forever grateful for this valuable opportunity.