Thursday 22 April was World Earth Day so I thought I would dedicate this blog to small changes I have made recently to be more sustainable.
Cutting down on paper waste
When studying economics and finance modules, it is often necessary to use paper to write out mathematical workings. In a bid to cut down on my paper usage, this year I have committed to typing my notes electronically when I can and using every inch of the page on every piece of paper to try reducing my personal carbon emission. I would previously go through one notepad every few weeks but withholding from starting new lines and making sure I use the reverse of every page has more than halved my paper usage this year.
Shop sustainable fashion
The clothing industry accounts for 10% of global carbon emissions so it is imperative to look for clothing companies that are sustainably aware such as those that are made to order, having recyclable packaging with little or no plastic. Trying to reduce purchases from fast fashion sellers and using second-hand clothing marketplace apps like Depop and Vinted to resell clothes can slow down waste amounts going to landfill.
Buying a reusable water bottle
In the UK 13 billion plastic bottles are used each year but only half are recycled. This year I decided to buy a reusable Chilly's bottle and there are many brands on the market which can reduce the amount of single-use plastic water bottles. My bottle keeps liquids cold for 24 hours and hot for 12 hours which is a blessing, and I now don't know how I lived without icy cold water all day. I even bought mine with a clip to attach to my bag which make it easier to carry round. Chilly's bottles will also donate 10% of all Seal Life bottle sales to City of Sea, an amazing non-profit who work to prevent plastic pollution at source and protect our oceans. Reusable bottles are extra handy for using the water tanks that are on campus and in the AMBS building which is not only more environmentally friendly but can save you money on buying more drinks.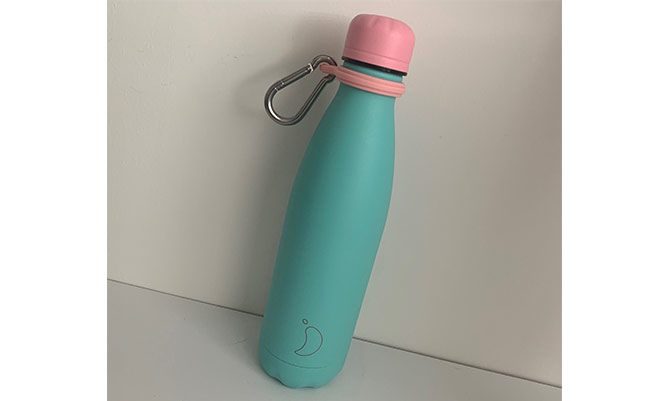 Planting trees on Treeapp
Treeapp advertises sustainable businesses and with every ad you watch they will plant a tree in an area of your choice which you can do once a day and takes less than a minute. You can choose which projects you want to support including Madagascar, Mozambique and other countries and you will get updates on when your trees have been planted and their progress. The app also gives you stats on how many carbon emissions you have offset by planting the trees, weekly, monthly, and yearly.