Psst, a little heads up that you will really thank me for when you embark on your MSc Marketing journeys next year: the second semester is incredibly busy.
I have four different courses and the initial work for our dissertation group project has kicked off as well, each with their own little assignments, tasks, and of course – group projects! Most of my classmates and I are enrolled in four different groups for a class project – and sometimes, just finding a time to meet where no one has a conflict can be a challenge. But hey, #ThatMastersLife eh? Don't say no one warned you!
But everything has a sunny side too and living in Manchester brings with it ample opportunities to make a few pleasant day trips across England. In February, I was fortunate to make three such excursions - two of which featured (yep, you guessed it) some kind of football…
I visited Liverpool with my wife and two friends for a day. It's a city with a very nice vibe – it's a lot like Manchester, but for some reason, it feels a lot more spacious and breathable. We roamed around the Liverpool One mall area and the Albert Docks before heading off to the most famous football stadium in Liverpool… Goodison Park (sorry Liverpool fans!) We witnessed something of a Premier League classic, with Wolverhampton Wanderers trumping the home side 3-1. We even saw a cat invade the pitch, a football first for me…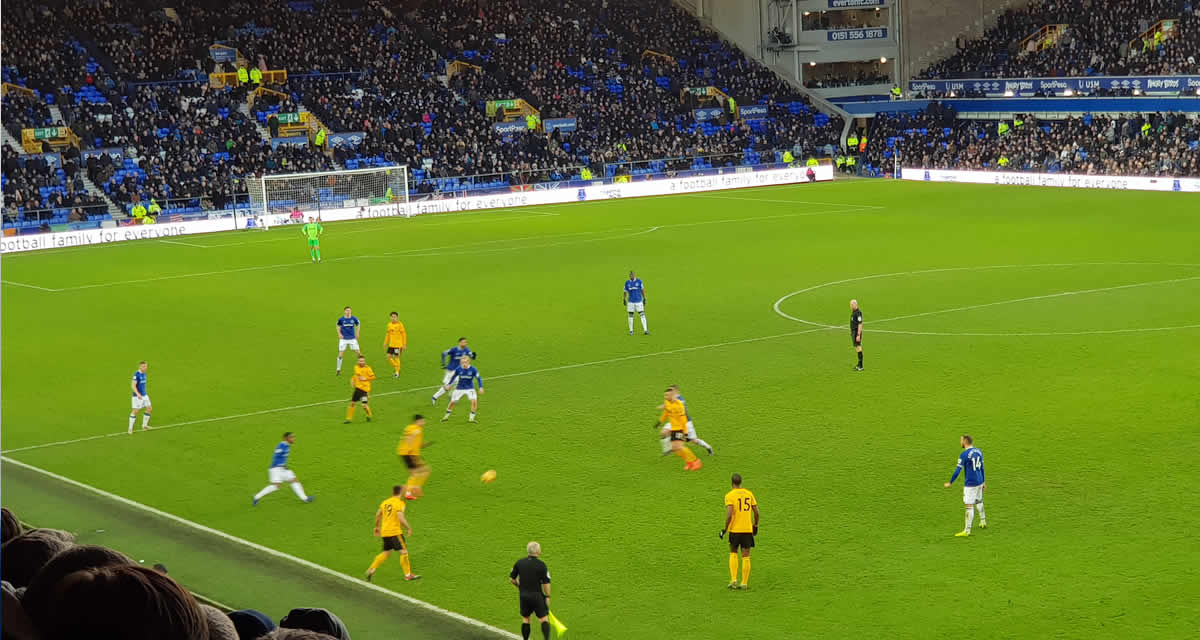 A few weekends later, my wife and I made a day trip to the walled city of York – my only trip that didn't involve football :) York was absolutely magnificent, a small city but one that seems to be full of hidden stories behind its fortified walls. We visited the National Rail Museum, which was a sight to behold – several elite British trains from eras bygone were preserved for interested viewers. I'd definitely recommend a visit when you're in town – and it's absolutely free. We also "ambled through the Shambles" – a famous marketplace in York and purchased some fantastic fudge from a local vendor. Totally worth every calorie. An hour and a half away from Manchester – add it to your to-do list!
And towards the end of the month, we made a much-needed day trip escape to London to watch my favourite football team (Arsenal) thump Bournemouth 5-1. The fact that I attended class in the morning, a group meeting after class, and still managed to visit London, get home by 2am, and get to class the next day is something that still impresses me. The UK is so well connected by air and train links that your next day trip is never too far away.
And in case I've taken your mind on a bit of a wander… let me remind you that our classes are going ahead in full swing. We've been hit with a workload the size of a crater over the past few weeks and most of my classmates are considering taking out a short-term lease at the library! The immense workload also means that I'm spending extended amounts of time at our Alliance Manchester Business School building where I also found a prayer room, which makes praying very convenient for me. It's awesome that UoM considers inclusiveness and diversity a priority and makes people from all faiths and backgrounds feel welcome. Anyway, I have to get back to absorbing Sethna and Blythe's take on consumer behaviour, so until next time, au revoir, adios, khuda hafiz, bye-bye!