With this semester drawing to a close and my time at university nearly over, I thought it would be a good idea to reflect on why I chose Manchester, with the city's offering playing a dominant role. So, I thought I would just talk about a few of my favourite parts, both in the city and the campus, to show how amazing the city truly is!
Food and Drink
Now as a big foodie, I believe that food and drink places should be spoken about first, and with Manchester having such range, you never have to go to the same place twice. However, over the years I have managed to pick a few of my favourite spots. Firstly, Crazy Pedros, based solely on the fact that the pizza is incredible. Secondly, Australasia and Tattu, because they are both so aesthetically pleasing (great for Instagram pictures), but also offer such an assortment of cuisines that you're left wanting them all.
And finally, to switch it up from food, I also love cool bars that are different from the average, which includes the occasional pop-up bar (so definitely look out for those). In my first year at University, I experienced the Coors Light Ice Bar and more recently the Breaking Bad themed bar, ABQ, where we got to dress up as chemists and mix "chemicals" together to ultimately make cool, mist-filled drinks.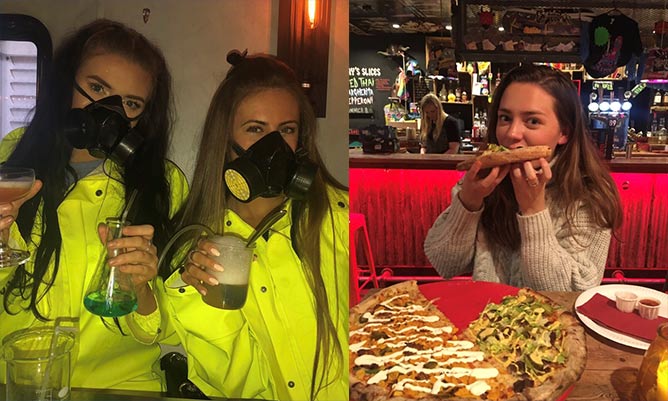 Fun Activities
In addition to a wide variety of food and drinks places, there are also so many fun activities to book up and take part in. From Junkyard mini golf, All Stars bowling, and even the Chill Factor indoor ski slope, the possibilities are endless. One of my favourites though has to be the Sealife Aquarium at the Trafford Centre, because who doesn't love turtles and jellyfish.
Also, with Manchester being the home of two of the biggest football clubs in the world, I cannot recommend going and watching a game enough, particularly a derby game, because as a previous City employee I can tell you that the excitement in the stadium is out of this world!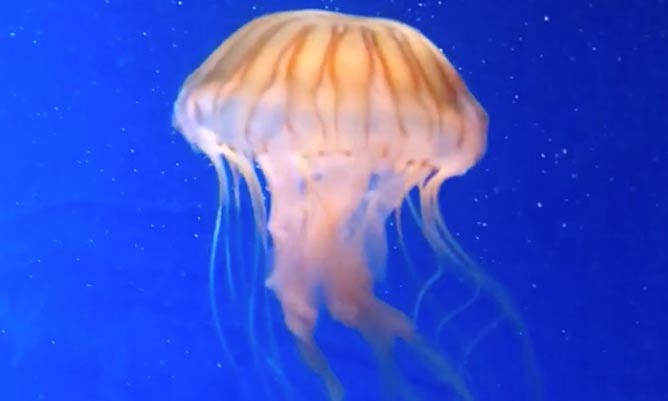 AMBS Building
When I chose Manchester, not only was I sold on the city, but also the AMBS building that was under construction at the time, and I am so glad I chose to wait to see how it would turn out. The brand-new building consists of great open working spaces, group conference rooms and a wide range of resource in the Eddie Davies Library. All of this is in one space, so no need to leave the building (what is more to love).
All in all, I will say that anyone I have met that has moved to Manchester has instantly fallen in love with it, and I completely understand why. It most definitely holds a special place in my heart and hopefully will do the same for you too.