Hi! My name is Michelle, I'm 23, and from West Palm Beach, Florida. I am currently an International Business & Management MSc student at Alliance Manchester Business School.
I graduated from the University of Miami in 2019 with a Bachelor of Music in Music Business & Entertainment Industries, with minors in Business Law and Media Management. Music is my passion; I have interned at record labels, music festivals, streaming companies, music distributors to name a few! Up until the shutdowns due to Corona, I was working as an assistant at Republic Records in NYC.
I have many hobbies including going to concerts, reading manga/watching anime, studying languages, listening to new music, playing the trombone (I've played since I was 10 years old!), and playing video games. Some of my favourite music artists include Harry Styles, Stray Kids, Post Malone, Mayday Parade, and Lizzo!
There are a number of reasons I chose UoM to pursue my Masters. One of the reasons is the campus. A school with one central campus is exactly what I was looking for – some other universities I considered were more spread out throughout the city which isn't something I prefer. Not to mention that the UoM campus is beautiful!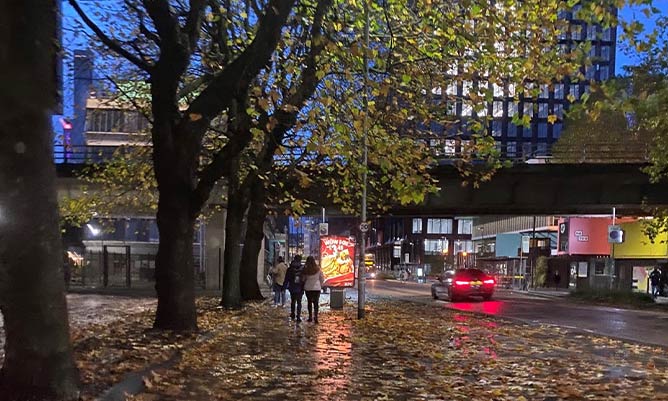 Another reason I chose this school is the city. When people think of England they typically think of London and I wanted to go somewhere a bit smaller that was still a major city. Just two hours by train from London, Manchester is one of the biggest cities in the UK with one of the greatest music scenes in the world and has an abundance of art and culture.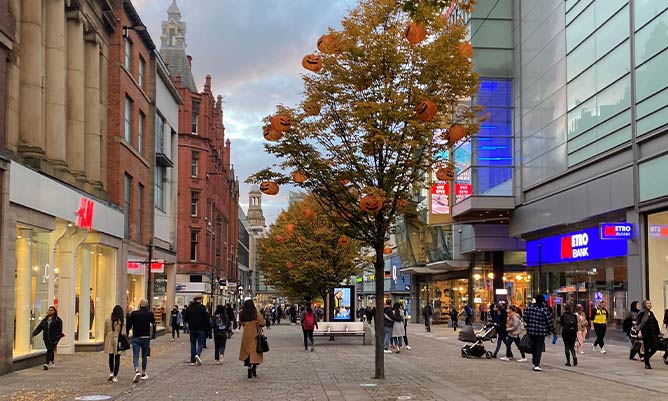 Most importantly, I chose this school because of my degree program. I have previously worked in marketing and was looking to gain more general business knowledge, with a focus on international business because that is the field I wish to work in. The IBM program at UoM is one of the top programs in the world, with a diverse faculty and student body. The diversity of the program makes class discussions on international business even more engaging when I hear the different experiences and perspective of my peers that come from different national, cultural, and professional backgrounds. The amount I learn from my classmates both inside and outside of the classroom is incomparable. This exposure to so many different backgrounds makes me feel more confident and prepared to pursue a career in international marketing.
With the COVID-19 situation ever-evolving, the first semester at UoM is more different than anyone could have anticipated. However, even with classes online, I still have made friends in my program and throughout the school. I chat with my classmates outside of class about a variety of topics and shared interests. Different societies and organizations hold meetings virtually, as well as professional masterclasses. Things are different, but I am still enjoying my time while gaining a once and a lifetime experience and a world-class education at the University of Manchester!