A year ago, my mind wouldn't even bear the possibility of stepping on foreign soil half a globe away from home during a pandemic, but here I am. Taking in a whole new city wasn't the easiest thing to do especially with Covid restrictions, and not to mention that the city itself is just one of the many things to digest. Tough times, tougher transitions.
Despite being physically constrained, life goes on with little to no pause. Whilst in a technical sense, the conveyance of information may seem faster on the virtual plane, it is undeniable that virtual learning and networking are tasteless, and tastelessness can consequent in inefficiency and the loss of passion. That's why it is imperative to ask yourself this: how do I breathe life into the virtual world? One way to do it is by helping your peers out academically as much as possible. Instead of being the typical robotic self where you work, submit and repeat in a binary manner, be human! Try conducting activities online that can boost the collective morale like organizing peer-to-peer revision sessions prior to graded assessments, and also, do participate in the occasional academic squabble in group chats if you like it spicy.
If I'm being honest, to be a part of AMBS is to be pampered. In addition to a brand new library (integrated with Covid preventive measures) and individual discussion rooms available exclusively to you, you are also catered with career support tailored specifically for your master's program on top of the university-wide career support. Expect loads and loads of emails from multiple support wings of AMBS and the university, and make sure to tidy up your inbox (I wish I knew this earlier).
Small advice from me if I may: whilst acclimation to the "new world" created by Covid is important, do find time for activities of the "old world" by occasionally indulge what the UK has to offer (definitely not talking about the perpetual drizzling). What better way to do this than travelling? From ecclesial grandiosities to pristine woodlands, I can assure you that Greater Manchester is there for you! These are a few of the not-so-typical places that I greatly recommend!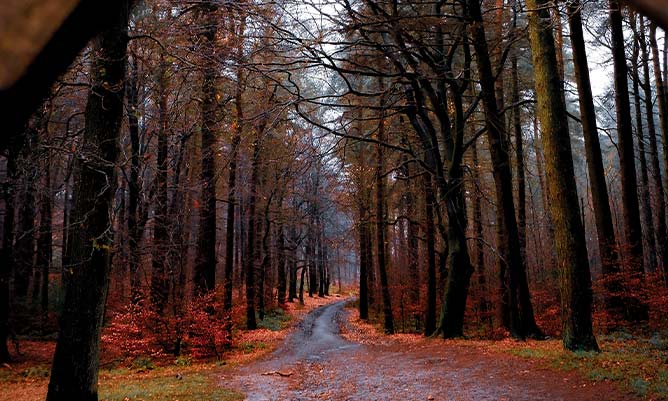 Knightslow Woods (a part of the picturesque Gritstone Trail in Stockport) is to me, the apotheosis of autumn colours and fairytale-like greenwood. However, brace yourself for the strenuous moorland terrains and seemingly unsympathetic gale as you cross the woods into the higher moors as shown below.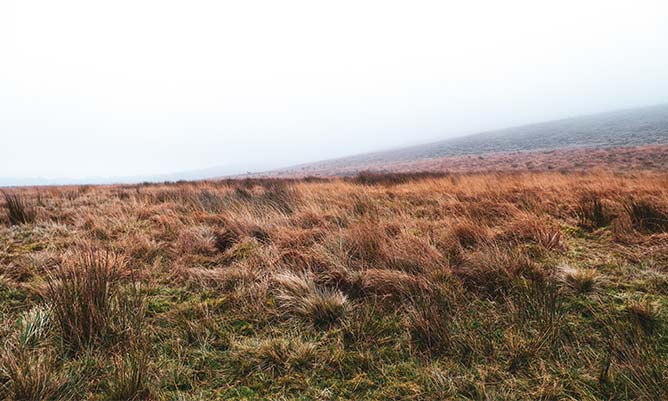 More of an indoor person? Try St Mary's Catholic Church, dubbed the Hidden Gem of Manchester, clandestinely situated in an undistinctive alley in the city centre. Albeit having a rather frugal exterior, the pearl white sculptures of various saints inside are just divine to the eye. Not to mention the exceedingly friendly clergyman inside that'll guide you through its history.
That's about it for this month's blog. In a nutshell, not the start that I'd preferred, but since when does life listen to your preference? Thank you for reading!