It's already been two weeks since I arrived in Milano – how time flies!
The past three weeks have been filled with up's and downs as well as hard work too. Three weeks ago I was undertaking my first master's exams. After a long and hard revision session, I was ready to undertake my exams. The exams were quite unexpected and hard, but preparing for them over the Christmas break was definitely rewarding and helped me to tackle the hard questions and gain the knowledge to help me in my future career.
With my 3 exams out of the way, the next 3 days were filled with preparing for the next part of my master's, a semester at Bocconi University in Milano. Before setting off, I had to fill various Erasmus forms as well as organise paperwork for Bocconi. Nonetheless, once all the paperwork was sorted, packing could commence and I could be truly ready for the next step of my journey.
After a 2-hour plane journey, I arrived in a surprisingly freezing Milan. With some snow in the UK, I wasn't expecting the weather to be worse in Milan. I was wrong, as I stepped off the plane there were some gusty winds, sleet and some freezing temperatures. However, this first impression shouldn't have tricked me. On Monday morning I headed out to the centre and famous cathedral of Duomo. Blue skies adorned over the beautiful gothic architecture and the Galleria Vittorio Emanuele ii. I was honestly starstruck by the sheer beauty of the city centre.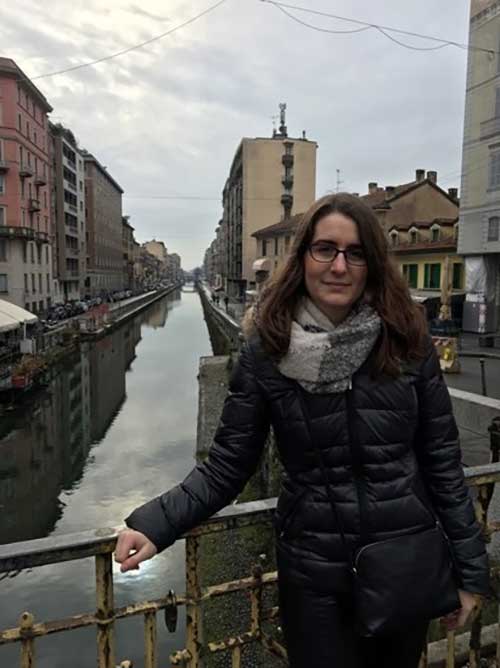 The city centre isn't only the highlight of this beautiful fashion-filled city. Each area feels like you're in a different city entirely. The canals of Navigli, resemble a mini Venice with small streets and small canals passing through the street. Whereas Montenapoleano is the fashion district, adorning the most fashionable and glamorous luxury brands.
After visiting the city centre and travelling around, I headed down to pick up my student card and visit the campus, to be ready for my classes. The university is small, but certainty filled with lecture rooms, a gym, 3 canteens and a literature-filled library. Manchester is definitely a lot bigger than the campus at Bocconi.
This last week has been definitely a mixture of emotions. On one hand, it's been hard to settle in and get used to it all. However, on the other hand, it's definitely been very exciting and refreshing. I'm thrilled to be starting on the very niche but knowledge-filled and contemporary units. In my social media unit, we'll be learning how to use Python, to extract Twitter data and produce various campaigns. Whilst my Fashion and Luxury management unit explores the business models of various institutions and how all these brands maintain "glamour" in an age saturated with corporate competition and hostility. What I definitely appreciate the most is that each and every unit involves a group project assessed by a company. This allows us to get hands-on experience and as well as learn from experts in the field.
Finally, I was also extremely surprised by the number of activities provided to students through the Erasmus society. This weekend I'll be visiting Torino further north as well as discovering the small taverns and streets around Milano!
Alla prossima volta…
Camille