The Christmas break is now over, and we are back to focusing on our studies. Coursework deadlines, as well as exams, are approaching so I thought that there is no better time than now to share some tips on how to manage groupwork, exams pressure and individual coursework.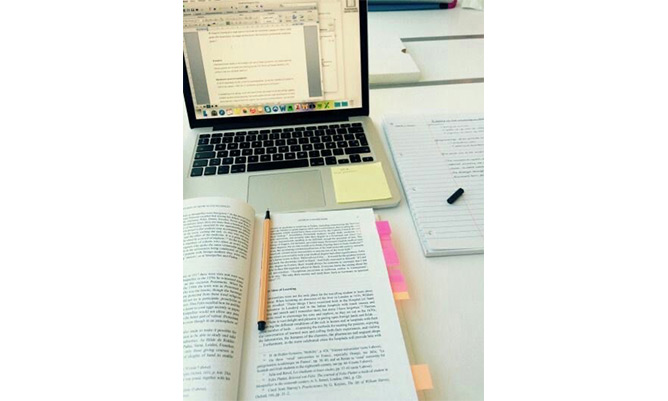 I do not think that I have ever done so much group work in the 3 years of my undergraduate studies as I have done in just one semester of my Masters. Of all the four modules that I had this semester, each one of them included group presentations with three of them, group reports as well. I am not going to lie, group works are difficult for various reasons, one major reason for me being the fact that I am not able to work at my own pace. On the positive side, however, it teaches you how to work with different people from different backgrounds, how to solve group conflicts, and many other teamwork skills which you will need for the workplace. Also, it is a great way to meet people and sometimes those people end up being your friends. When the group is well prepared, it tends not to be a bad experience at all.
So here are five tips you can use to help you with group work:
1. Get to know the people in your group – these are the people you might be working with for a whole semester, so it helps when you know their interests as it helps you not to always talk about work every time you meet up
2. Respect other people's opinions – I think we all know how important it is to respect other people's opinions even when we do not agree with them, the last thing you want to do is make another person feel like their opinion and input is not valued. Recognise that everyone has different ways of learning and understanding topics.
3. Discuss the group's tasks and activity – this will ensure that everyone has the same understanding of what the assignment is asking you to do.
4. Allocate specific tasks to everyone in the group to ensure that everyone is contributing
5. Have regular meetings and be willing to help each other even if a particular task was not assigned to you. At the end of the day, whatever mark you get will affect all of you.
As for exams and individual assignments, there is not much I can tell you other than, past papers, past papers, and more past papers, organise your timeline and work on those assignments that are due first. However, amidst the exam pressure and coursework deadline it is still important to plan out a day of self-care to avoid burnout. Although they are not related to this blog, below are some of the pictures taken at the Peak District.
Hope you find this blog helpful and stay safe.