First of all, happy New Year to everyone! Although 2020 wasn't the best year, I am sure that we are all going to prosper in an amazing 2021!
As the year commences full of exams and deadlines, I feel it is time to share some useful tips and tools that help to write a first-class essay:
Understanding the marking criteria:
This somehow sounds quite straightforward, but it is surprising the number of students who still haven't had a look at it. The marking criteria often outline various aspects of the essay, such as understanding of the topic, a wide range of readings, structure and coherence, etc. Understanding where are the "score points" is essential to achieve a first-class grade.
For some essays, professors and lecturers might have special requirements, just don't hesitate to send an email to ask their expectations for a 70+ essay! You cannot imagine how well this strategy works!
Take simple notes while reading academic papers:
One of the most important marking criteria for a first-class essay is to draw on an exceptionally wide range of sources and appropriate examples. When reading a large number of academic papers, taking notes helps to better organise them into different strands of literature and facilitates the later referencing.
I usually download every relevant academic paper or journal and tag them with a simple note of their core argument or empirical finding. This saves a substantial amount of time when I need to go back to finding the paper to reference it in my essay. By tagging each paper with its core ideas also helps me to better understand the topic and come up with better-developed arguments.
Highlight your main arguments:
To write a coherent and comprehensive essay, your arguments must be organized in a logical way. However, sometimes when we expand our explanations or discussions, we might miss the logical flow of our arguments. One tip is to highlight the main arguments of each paragraph, which would quickly show you the whole argument flow of your essay and makes the reading and structuring of the essay really simple.
PS: do not forget to remove the highlight when submitting your final document!
The citation function:
Sometimes is really time-consuming to manually type each reference. Apart from those 'Cite This For Me' websites, Google Scholar has a very convenient function: The citation function: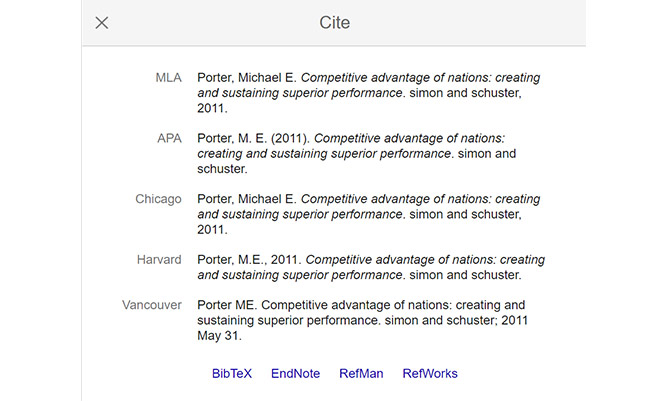 After finding the academic paper on Google Scholar, click the double quotes symbol, the reference of the paper will appear in different referencing styles.
The University of Manchester library also has this function: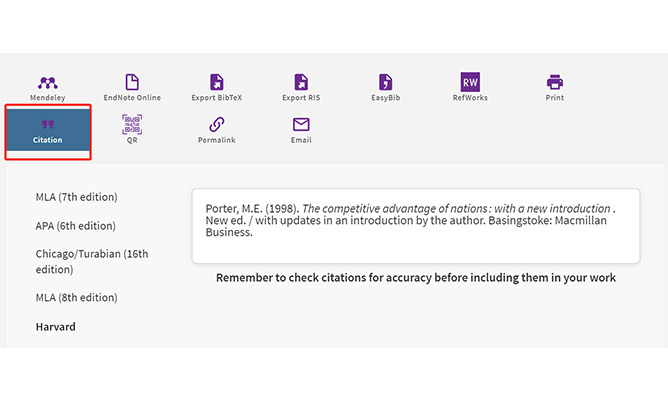 And one last tip... Don't procrastinate
Just throw yourself and start writing the essay. Don't put off until tomorrow what you can do today.
These are some of my useful tips that I wanted to share with you, I hope they will help you to fly through your essays :) All the best!