Manchester is a wonderful city! I sadly haven't been able to discover a lot of it due to Covid-19 but now that things are open again I am making the most of my last year here. There is something for everyone in Manchester.
I recently discovered a cute little bar called The Whiskey Jar in the Northern Quarter that has live music on Wednesday nights. I had a wonderful time there, the place is very cosy with its brick walls, fairy lights and leather chairs. Everyone is turned toward the back of the room where singers will take turn singing their covers or original songs accompanied by their guitar. The host is passionate about music and all these upcoming artists and always makes some funny comments in between songs. It is overall a lovely experience especially if you are looking for a calm, quiet night out, I will definitely be going back there!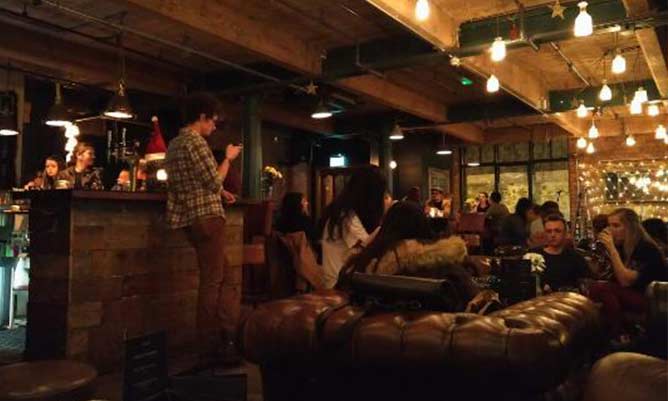 If you enjoy a more lively night out you will always find a nice pub or bar to go to. I have been on multiple bar crawls with various societies and you always have a good time. Some of my personal favourites are Wilderness in Withington, this is a small bar that sells records just off the main street in Withington. The other day I went to the opening party for a bar in the Northern Quarter called Lost Cat. The event was very nice and had a DJ upstairs, the drinks were good and the place was cute. An amazing place that you need to check out is Escape to Freight Island. They serve a wide variety of food, when I went with some friends I ate Vietnamese food, some ate Mexican food, some ate Italian food, some ate American food… the location is very pretty, they have different rooms and some outdoor areas.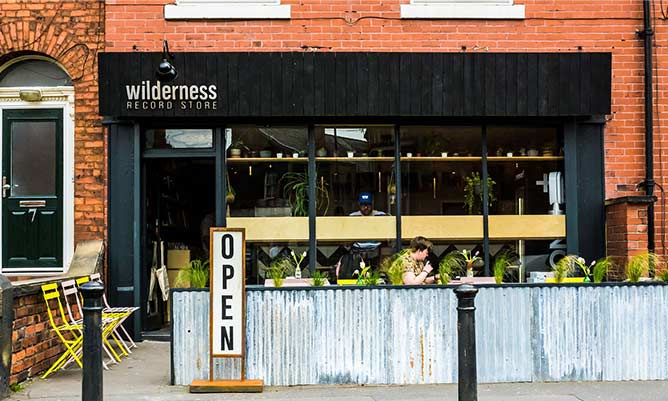 While Manchester's night scene is very rich there are also many things to do during the day. I personally love just walking around the Northern Quarter, the more hip area of Manchester, and spotting all the cool graffiti. The Northern Quarter has a very nice vibe to it with all its independent shops. Moreover, if you want to pretend you are in a Harry Potter movie I highly recommend visiting the John Rylands library, you'll see what I mean when you go there.
This weekend I am also planning on exploring the Manchester art gallery and going to the Van Gogh live exhibition in Media City. Even after two year in this city I still have a long list of places I want to see, restaurants and bars I want to try, events I want to go to…. you are never bored in Manchester!