Born and raised in Spain but having Chinese roots, I had already a well-developed international background and experience of "living abroad" prior to coming to the UK. But stepping out of my comfort zone and leaving family and friends were also challenging tasks for me. There are a few things that as a third-year international student, I wish I had known back in my first time arriving in the UK, which I am sharing with you today.
Failing is completely okay.
Stepping outside the comfort zone is already a demanding task for most people, and especially if you are an international student who is coming to the UK alone. I am sure you all know that throughout your University life you will encounter endless challenges to cope with. Regardless of whether you're an international or domestic student, you are all new to the environment and you will require some adjustment period to your new life. Sometimes adjustment won't go as successful as expected, and it is totally fine if you fail in some of the challenges you encounter, as long as we could learn something from these failures and keep it with us throughout our lifes. We all fail by hook or by crook. Don't ever doubt yourself, you can do anything you put your mind to. All you have to do is believe in yourself. After all you will learn that: University won't teach us how to not fail, but that when we fail, we are not afraid anymore.
Your opinion matters
Being in a totally unfamiliar environment and speaking a non-native language can sometimes be hard for international students to have the courage to speak up. Just don't be afraid to share your own ideas, even if you forget how to say a word in English in the middle of saying something, you will master it after a few tries. Your opinion matters and may inspire others. So don't hesitate to speak up! And if you don't understand anything, ask it!
Explore the city and the country
Whenever you have time, take the chance to discover what the uni, the city or even the country have to offer you. One of my biggest regrets is not being able to take full advantage of my time in the UK to travel and get to know deeper the UK and its culture!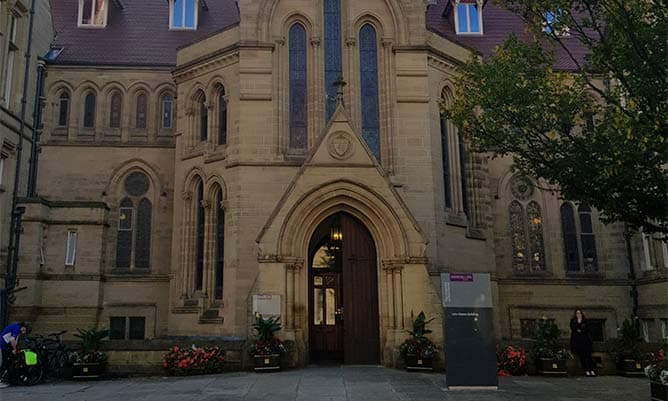 Get to know people with different backgrounds
This is really easy to achieve here in Manchester. The University of Manchester and even the city on its own are full of international students and people from countries all around the world who have totally different backgrounds and experiences. Take the opportunity to make friends and exchange your ideas and experiences with them.
I was so lost in my first year at uni. Perhaps, nearly finishing my third year, memories of the first time arriving in the UK as an international student seems like so long ago. But those good times in Manchester and even some of the bad memories are lessons that I will never forget in my life. And honestly, I am still in my way of learning new things about life. You can never be 100% prepared to studying abroad, just throw yourself into this uncertain journey. You will face challenges but you will love it!