Spring is finally upon us! One can feel life itself flowing back into the UK after the past few dreadful months of cold and lockdown.
We're extremely lucky that the UK travel restrictions are now easing and I have been able to enjoy seeing some of the UK with some travelling and hikes.
I went to London for the typical touristy landmarks like Buckingham Palace and a world-famous misconception – Tower Bridge not London Bridge. A hint of betraying the north-west coming up – comparatively, London is greater in almost every aspect if one is up for a splurge and an extravagant get-away. Central London is packed with opulent palaces, gardens and countless monuments to explore. One of personal favourite is the Leadenhall Market as shown below.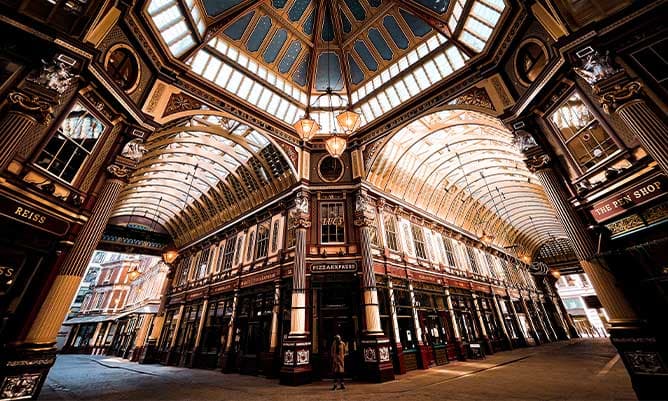 Albeit the greatness of London, I somehow felt slightly overwhelmed at some point due to the plethora of choices available for everything and the dynamic nature of the city. The cyclical process of commuting-speed walking in London is often tiring, and terrifying at times if one is without a clear direction. To counteract London, I went to the no-less lovely capital of Yorkshire (you guessed it, its York!) – dubbed the northern capital of England. Flawless pastures ornamented by seas of bloom, historical yet not to the extent of chocking like in grand museums – York with the spring sunshine is a place of absolute tranquility. Visiting York was a cleansing experience indeed, where one can promenade around the ancient city without a purpose and listen to the oddly calming hint of church bells tintinnabulating from afar. Amongst the many attractions of York, York Minster is undoubtedly the greatest of all. Especially during the morning where the pipe organ inside the goliath minster plays, one can feel the waves of harmony resonating throughout the sanctum – an earthly embodiment of divinity. Being only 2 hours shy from Manchester, York is a must if you're studying in UOM!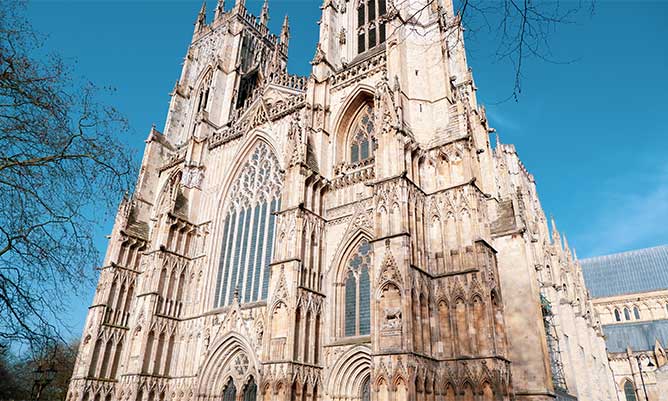 With the south and the east of Manchester covered, its about time to visit the north – Cumbria. Cumbria houses the greatest mountains and landscapes in England that are far superior than that of those in the Peak District National Park. Ranging from wide pristine lakes like Windermere to England's highest Peak – Scarfell Pike, the beauty of the Cumbrian highlands is unparalleled. During my time in Cumbria, I've attempted to summit Helvellyn – 3rd highest peak England. If you're into Icelandic landscapes, Helvellyn is the place to go! With steep ridges and slow-laden crags encircling an elevated lake overlooking most of the Cumbrian landscape and even the Isle of Man and Scotland, the views on top of Helvellyn is unreal.