It is the end of the semester, and the deadlines for group projects are fast approaching.
This year, group work has been everything but conventional - in addition to busy schedules, we had to accommodate different time zones and pandemic-specific restrictions. These turbulent times have taught me how to be the most effective while working in a group - here are some tips I would like to share with you!
1. Creating the team dynamic.
Small talk and introductions barely require any time or effort, but they can really make a difference in the long run. Establishing a team dynamic will make everyone comfortable - this will not only increase your group's productivity but encourage shy students to share their insights. In addition, you will get to know your course mates better and bond over similar experiences - you might even make lifelong friends!
2. Setting deadlines.
It is important to draft up a list of tasks and objectives before you start working on your project. Setting deadlines will allow you to stay on top of your work - you are less likely to end up overwhelmed at the end of the semester! Clear deadlines are indispensable in a group setting, as they hold each member accountable for their share of work and help to ensure productivity throughout the project. It also helps to manage social loafing, as you can divide the work equally and ensure each group member completes it in time for the next meeting.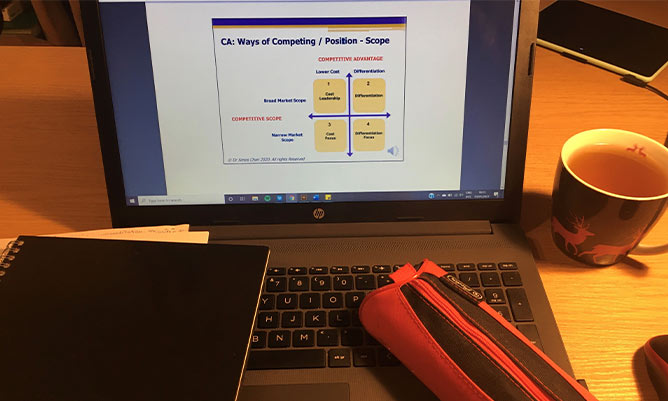 3. Designating team roles.
Group efficiency largely depends on making sure that everyone knows their role and purpose. Group projects can get chaotic in terms of planning and task delivery, so it is smart to choose the Project Leader who is in charge of delegating tasks and tracking group progress. During the meetings, you should also choose one student to keep notes of what ideas were shared, what useful insights should be touched upon, what tasks need to be completed.
4. Staying resilient.
Group projects can be overwhelming, and things may not always turn out the way you thought they would. While working with other people, there are just so many more parameters that may change - it is almost inevitable that some issues will arise. In face of such setbacks, being in a team can be a blessing - after all, you are there to support and encourage each other. Reflect on how much you have done and how far you have come and stay positive!