I was really fortunate in my first year to become the first batch of students to use the brand new AMBS building. From top-class facilities to teaching and relaxing spaces, AMBS has definitely become one of my favourite places in Manchester. Probably the most impressive spot of the building is the Eddie Davies Library, from where you can overlook the bustling Oxford Road through its floor-to-ceiling windows.
For learning, the building offers both quite areas for independent study and meeting rooms/booths for group discussions. Besides, the Eddie Davies Library provides extended learning resources. Staffs are always very kind and help students to find and access resources. Apart from the learning atmosphere, the facilities of the building are also remarkable. Most of the study zones are equipped with computers, which is something really convenient as you don't need to carry your laptop with you every time you come to uni.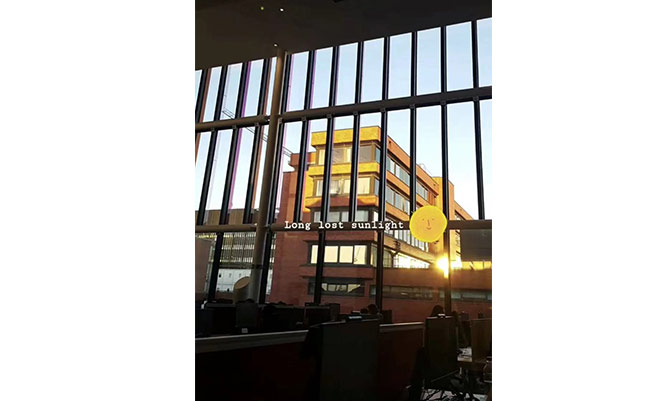 With respect to socialising, there are multiple events held at AMBS around the year for us to get to know people from all around the world. The University of Manchester, as one of the biggest universities in the UK, is home to a large number of international students. Here, you can exchange ideas with people from all walks of life, f multiple backgrounds and cultures. As a Bsc International Management student, I have the opportunity to attend the International Fair every year. This is an insightful event where we have the chance to meet incoming exchange students and hear about their experiences. Socialising has never been so easy.
However, for me, the building not only stands out because of its inspiring learning and socialising environment, but also because of the ample selection of food and social spaces it provides for relaxing after classes. Honestly, being a Spain-raised Chinese girl, I consider myself very picky with food. But Manchester impressed me with the amazing wide-range of food it provides. Specifically at AMBS, there is The Mill restaurant (located on the ground floor of AMBS), which serves a wide selection of tasty hot meals. By the way, the Friday menu from The Mill restaurant is one of my indispensable weekly meals (Honestly, where else in Manchester could you find such economical and tasty food?) Between study sessions, you can also grab a coffee or a snack from either the two cafeterias of AMBS and refuel yourself.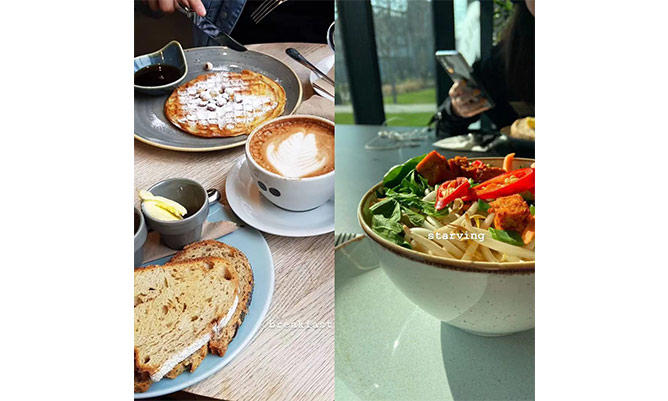 After finishing a week of classes, you can choose one of the restaurants from the University Green to meet up with friends and have a well-deserved break. Brewdog and Mowgli are perfect for grabbing a Friday night drink.
Sincerely, my experience here at AMBS has been wondrous. Nearly finishing my third year, I've already started missing my life in Manchester and all those good times I experienced here the past three years. I probably even miss those hard exam preparation times I spent in the booths of the Hive study zone. But I will definitely take these memories and experiences with me to begin my next journey.