Sunny days are the best combination for the end of exams. Celebrations don't wait, so we planned a nice dinner party with friends on the very last day of exams.
At this dinner, we shared dishes from all over the world and sang our favourite songs throughout the night. However, the end of exam season has also an additional fancy event, which is the cherry to this pie, the AMBS Postgraduate Summer Ball! This is an awesome event where we all dress nicely and have a delicious meal at a top hotel in Manchester, The Midland Hotel, followed by hours and hours of dancing. You will get to meet and enjoy with all your friends of the other postgrad programs at the AMBS, and even make new ones you haven't met yet!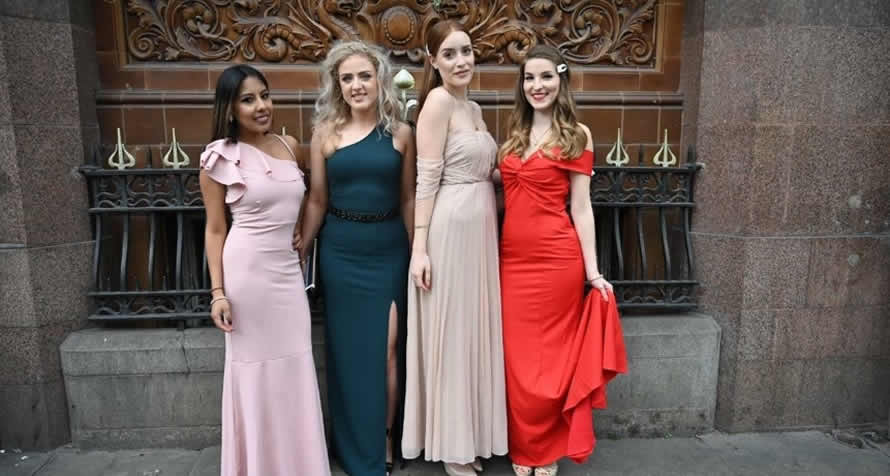 However, after all the well-deserved celebrations, it is time to continue working on the dissertation. After exams, you won't have any classes, but you are expected to commit 24/7 to the dissertation. Thus, "Keep Calm & Write, girl, write!" As I am doing the Group Business Project (GBP) I already had few meetings with my group and our supervisor to start gathering our primary data through surveys and focus groups. However, there are still few things we need to polish regarding our secondary data and bibliography. As a result, me and my group have built a Gantt chart, which will help us plan our meetings and tasks. We plan on meeting every day on an office-hours schedule at the AMBS in order to progress as we expect to. Sticking to deadlines will help you keep track of the progress of your dissertation and to allocate your time accordingly.
On the week of the 17th of June, we will be part of a week-long boot camp in the AMBS where we will work on category management related case studies in groups and give a short presentation of the results on the next day. The goal for having this boot camp is to train us on case study solving techniques, how to read them, how to analyse them, and how to present the results. I hope that week is full of sunny days as we have had some rainy days in Manchester lately and, according to friends that did their undergrad here before, last year by now it was sunny every day. So, it seems that this year, summer is giving a late appearance. But hopefully it will compensate us on the following weeks.