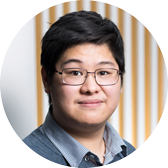 Hoi Kit, an AMBS student discusses the wide range of facilities within the Alliance Manchester Business School, and some of the great study locations across campus. The array of opportunities in study spaces and facilities available throughout AMBS and the University of Manchester provides students with the perfect flexible learning environment. Here are some of his insights!
How do you access books at AMBS?
All of my course textbooks are available online for free! These can be found through the course reading list (recommended readings) or the university library website. Additionally, physical copies of books are available in the library too, accessible through navigating the shelves or via the click and collect service. If a book isn't available, you can request the university to purchase it too!
Do you use books a lot to assist with your studies?
Mostly for core readings as they provide useful frameworks and foundations to understanding the course material. However, I prefer to use academic journals and the latest academic research to build on the core materials and support the critiquing of existing studies.
AMBS and Eddie Davies Library
The study spaces at AMBS are endless and suited to everyone's needs, making this my favourite spot. The Eddie Davies library provides you with individual study pods, group study rooms, shared desks and even comfortable chairs overlooking Oxford Road! In addition, the Eddie Davies Library holds all of the business textbooks and materials you need. The third floor provides more individual PC spaces and group study desks. Finally, the fourth floor is perfect for those who prefer to stay away from the hustle and bustle and into a silent study zone. Want to take a bite and relax too? AMBS also has you covered with the Hive Café on the second floor and Café 65 (named after the founding of AMBS in 1965) on the ground floor for an ideal balance between coffee and studies.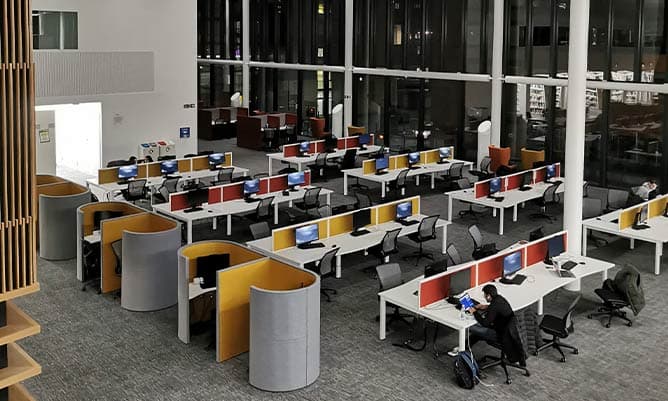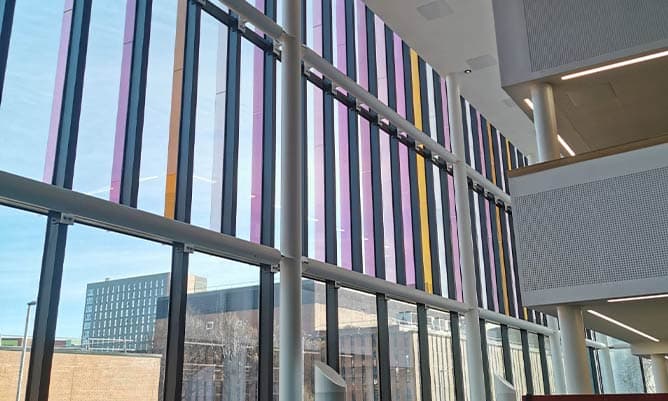 Alan Gilbert Learning Commons
The learning commons (known by students as 'Ali G') is brilliant given its location, flexibility and is the only place on campus open 24/7. It features three floors of options including individual spaces, group study rooms and even napping pods (our Zzz Zone). Support is never far away at Manchester, the learning commons hosts a range of sessions offering support for your development, both academically and personally! Drinks, snacks and refreshments are never far in the learning commons. The café located in the foyer provides a wide selection of hot and cold foods and a place to socialise. During out-of-hours, vending machines are placed around the building serving you treats, snacks and hot drinks to keep you fuelled for a late-night study session.
Main Library
Located just behind the learning commons is the main library, the largest library on campus. You'll be sure to find your favourite colour-coded zone in no time! It's open every day till midnight and features group study rooms, computer clusters and individual study spaces for all disciplines from medicine to law! You'll find most of your books available here or in the Eddie Davies library for business-related degrees, and throughout all sites, dedicated library staff will be there to support should you have difficulty finding your reading material.
I hope this blog provides you with some insights into some of the study spaces available at the university and some of my personal experiences too!