Moving to Manchester was a huge step out of my comfort zone because it was not just my first time in Manchester, but my first time being out of Asia. I expected the move to be overwhelming, but the transition was smooth-sailing with the help of the school. Right from touching down at the airport, there were shuttle services that brought us to our accommodations and that eradicated the anxiety of being lost in the city alone with a huge suitcase.
I arrived a week before school officially started, and it gave me plenty of time to get settled and administrative matters sorted. I would suggest doing it early because the waiting time gets significantly longer when approaching the start of the semester as other students fly in. There are so many student ambassadors and staff everywhere along the campus vicinity who are eager to help and it is almost impossible to not spot them wearing the purple Manchester hoodies, so do not hesitate to approach any of them!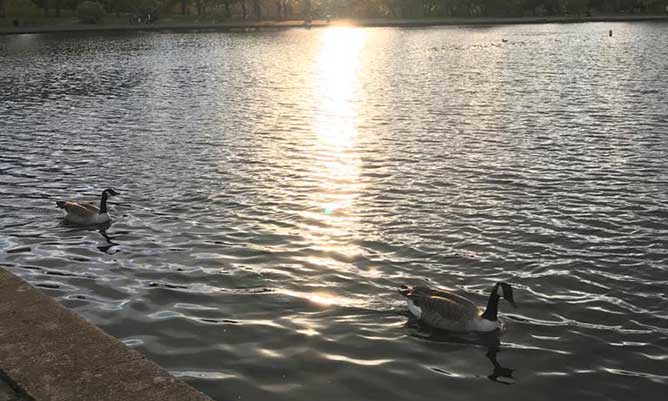 The first thing that struck me about Manchester was its weather because everyone warned me about the rain and gloominess prior to coming here. The weather during the first week was so beautiful that I thought everyone else was simply exaggerating. However, the weather does change for the worse really drastically. Be prepared for cold winter weather in the next few weeks, especially if you are coming from a warm tropical country like myself. In fact, I find myself still acclimatising to the cold. Buy a heater or a warm jacket early, and most importantly, equip yourself with vitamin D pills to prevent seasonal affective disorder (which does affect a lot of students) as the sun sets around 4 pm nearing November.
A word of advice would be to prepare a SIM card before arriving as it is important for navigation. Some welcome packs include free SIM cards that you can activate by topping up, however in the case of my dormitory, there was a shortage of welcome packs and I only got mine two weeks after moving in. It can also be overwhelming to travel to the city centre to get one without knowing your way around.
Moving to Manchester can feel very overwhelming especially if you are alone, so make sure to make an effort to speak to your flatmates, attend welcome events, and join a society to build a strong social circle!