In my first blog, I want to give a few tips from my personal experience of staying active and productive in Manchester in these unusual times. November's lockdown has affected everyone's life in the UK. However, you can still do many things to support your physical and mental health and be on top of your studies. For me, the solution was to create a daily routine and stick with it.
I am cycling to university every weekday. I live a bit far from the university (around 4km away), so it takes me 15-20 minutes to get to the AMBS building. My commute is a good substitute for exercises due to the fact that all gyms are closed. The main challenge with this commute is to be prepared for all kinds of weather. If you have a waterproof jacket and pans, you will be fine. The city of Manchester is very bike-friendly, especially around the university area. Bike lanes are everywhere, so you feel safe and you don't need to share the road with the cars.
There are very few places that were opened during the lockdown, and the university was one of them. For me, it is very important to keep the leisure place from study/workspace. Thus, I only study at the university (mainly the AMBS building) and never study at home. I am usually in school from 10 am to 5 pm. Despite that, all my lectures are pre-recorded, I watch them in the morning because my mind is refreshed and energized, and I am better focused. Another reason to watch lectures in the morning is that all of my classes have weekly Q&A sessions where you have an opportunity to ask a professor any questions about the content of the lecture. These sessions and seminars are very interactive even though they are in Zoom and not in person. Another great thing about studying at a campus that you can still network and meet new people. You can book a study room for a few people or have lunch and chat with your peers. In addition to the AMBS cafeteria, there are lots of take-out options available for lunch within 5 minutes walk.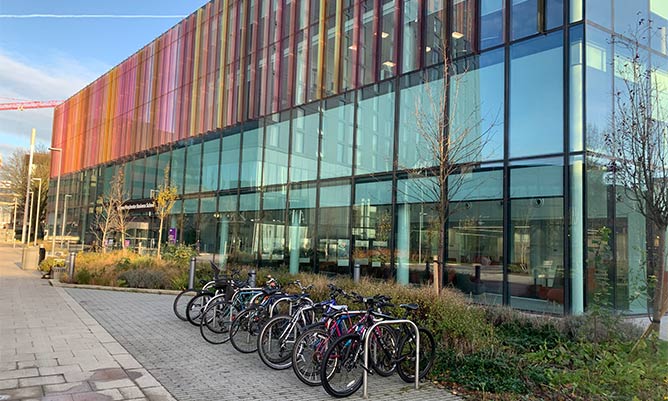 Every weekend I go outside of the city for a long hike (10-20km) to refresh my mind from the studies and the city. I like to hike in the peak district because it is close to Manchester and it has stunning landscapes and beautiful villages. It takes me 4-6 hours to complete a hike with a break for lunch somewhere in the middle. The only things you need to bring are snacks, lunch, water, and waterproof clothes. You will definitely have a pleasant hike if you have these things in your backpack. I forgot one more thing, do a bit of research about a hike. There are many free resources. My favourite app is called AllTrails.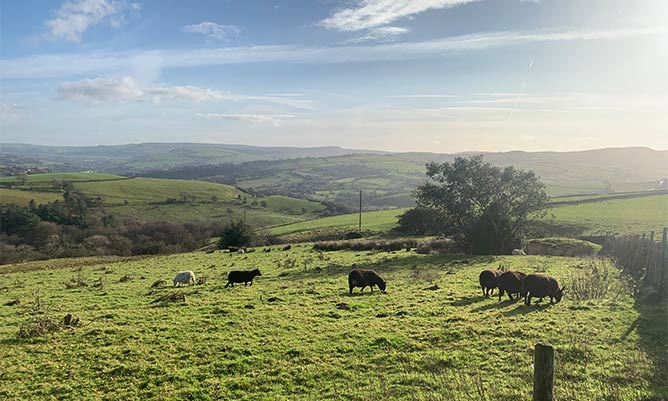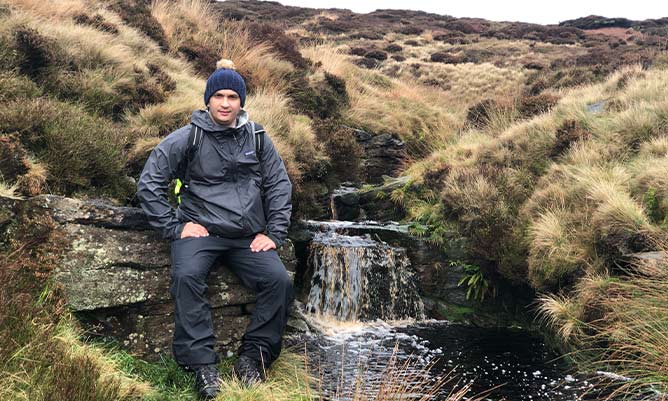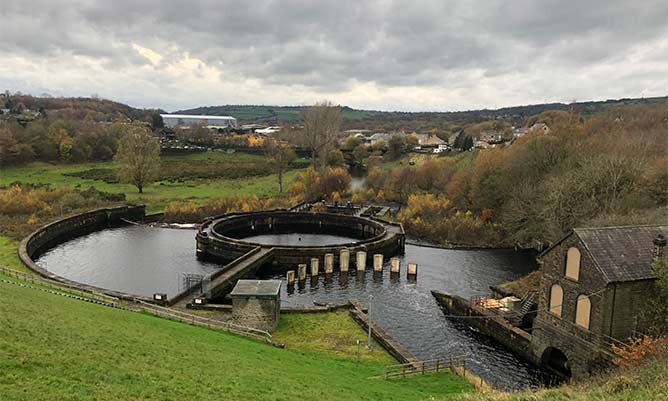 Social media: https://www.facebook.com/benyaminov.yury/
and https://www.linkedin.com/in/yurybenyaminov/